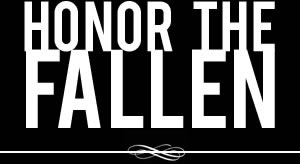 Honoring those who fought and died in Operation Enduring Freedom, Operation Iraqi Freedom and Operation New Dawn
Search Our Database
Army Cpl. Daniel L. Cox
Died September 12, 2009 Serving During Operation Enduring Freedom
---
23, of Parsons, Kan; assigned to the 2nd Battalion, 87th Infantry Regiment, 3rd Brigade Combat Team, 10th Mountain Division (Light Infantry), Fort Drum, N.Y.; died Sept. 12 in Meydan Shahr District, Afghanistan, of injuries sustained when enemy forces attacked his vehicle with an improvised-explosive device and small arms fire. Also killed was Staff Sgt. Nekl B. Allen.
---
State to honor soldiers by lowering flags
The Associated Press
TOPEKA, Kan. — Kansas Gov. Mark Parkinson has ordered flags to be flown at half-staff for two days to honor two soldiers killed in Afghanistan.
The lowered flags will honor Cpl. Daniel Cox of Parson on Sept. 21 and Sgt. Tyler Juden of Winfield on Sept. 22. Both men were 23 when they died Sept. 12 in separate attacks.
Cox was killed in Wardak province when his unit came under attack from a roadside bomb and small arms fire.
Juden was killed when enemy forces attacked his unit with rocket-propelled grenades and small-arms fire near Turan.
Parkinson says the thoughts and prayers of the entire state are with the men's families, friends and communities. He added that their "bravery and sacrifice will never be forgotten."
---
Stood out on football team with scout-team contributions
The Associated Press
Daniel L. Cox didn't mind working hard to help others be better, whether he was with comrades at Fort Drum, N.Y., or playing the sport that stole his heart: football.
He started in the peewee league and worked his way up to the scout teams in practice at Parsons High School in Parsons, Kan.
"They would get knocked around a lot out there by the varsity pretty good," assistant coach Mark Pound said. "Not a lot of freshmen wanted to get out there, but Daniel was always first to volunteer."
The 23-year-old died Sept. 12 of injuries from an attack in Wardak province, Afghanistan, during his second tour of the country. He had joined the Army before graduating in 2005 and had special workouts to get in shape for boot camp.
Pound said Cox's on-field attitude translated to his military work.
"He never worried about his own stats or glory for himself; it was always about the team," Pound said, adding that Cox "wanted to be a part of something bigger than himself."
In his downtime, Cox enjoyed four-wheeling, fishing, old trucks and cars and tinkering with things.
He is survived by his parents, Kim and Sharon, and two sisters, Jennifer and Shannon.