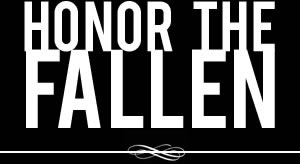 Honoring those who fought and died in Operation Enduring Freedom, Operation Iraqi Freedom and Operation New Dawn
Search Our Database
Army Cpl. Darrell L. Smith
Died November 23, 2003 Serving During Operation Iraqi Freedom
---
28, of Otwell, Ind.; assigned to D Company, 1st Battalion, 152nd Infantry Regiment, Army National Guard, based in Washington, Ind.; drowned Nov. 23 when his vehicle overturned and fell into a river in Baghdad.
---
Indiana Guardsman killed in Iraq had just returned from leave
Associated Press
OTWELL, Ind. — An Indiana National Guardsman killed this week in a Humvee accident near Baghdad had returned to Iraq from a trip home to southwestern Indiana only days before his death.
Cpl. Darrell Smith, who died Sunday when the Humvee he was riding in overturned into a canal south of Baghdad, left Indiana on Nov. 12 after enjoying several days of leave in the Pike County town of Otwell.
During his leave, Smith, 28, and his family put up their Christmas tree in late October because they knew he would be back in Iraq well before Christmas.
Smith's father, Stan Smith, said his son had to rush in order to make his return flight to Iraq on Nov. 12 as his leave ended.
The flight was supposed to leave at 7:20 a.m. He arrived at the airport at 5:20 a.m. to make sure he was on time and found that the flight had been moved up to 5:40 a.m.
The younger Smith had to run to catch his flight, and didn't have time for proper goodbyes, his father said.
"I never had a good feeling about it after that," Stan Smith told The Herald of Jasper. "He didn't want to go back but he knew he had to because it was his duty and his job."
Those close to Smith say his family in Otwell, about 35 miles northeast of Evansville, was central to his life.
Smith and his wife, Amy, have two children, Hannah, 5, and Andrew, 3. Smith also has an older daughter, Brieanna, 9.
"Those kids were always it," his father said. "Anything else could go."
Smith was the 16th person from Indiana to have died while serving in the Middle East during the war with Iraq. Ten of those deaths have happened since President Bush declared May 1 that major combat operations in Iraq had ended.
Smith was a 1993 graduate of Pike Central High School and was involved with FFA and 4-H, raising steers for the county fair. He worked at Jasper Rubber Products and attended Bethel General Baptist Church in Stendal.
He also took pride in his work with his National Guard unit, his father said. "He was always doing this and that for the Guard."
Smith enlisted with the National Guard when he was 17. He was three weeks into his basic training when he had to return home after the death of his mother.
His brother, Bruce Smith, said the National Guard helped Darrell get through their mother's death.
"He was proud of it," Bruce Smith said of the Guard. "I was really proud of him, too."
Stan Smith said there were some worries before his son was deployed to the Middle East in February.
"He was nervous about what was going on and leaving his family," the elder Smith said. "I still can't believe it happened."
---
Mourners bury Indiana soldier killed in Baghdad
LOOGOOTEE, Ind. — Hundreds of mourners packed a small funeral home to remember an Indiana soldier who died when a Humvee overturned in a canal outside Baghdad.
To those who attended his funeral Dec. 2 in Loogootee, Cpl. Darrell Smith represented the best of military tradition: honor, duty and family.
"I'm not here to change Darrell's life. I couldn't if I wanted to," said the Rev. Revis Eastham. "I'm here to encourage you and give you hope for the life that he lived and the death that he died."
Smith, a gunner on a Humvee for the Indiana National Guard, died Nov. 23, only days after returning to Iraq from a trip to his hometown of Otwell, about 35 miles northeast of Evansville.
Photographs of Smith with his wife and three children adorned the foyer of a funeral home. A snapshot of him carrying his two youngest children was posted near another photo of him helping his daughter assemble an EZ-Bake Oven.
His wife, Amy Smith, was presented with Smith's Bronze Star and an American flag that covered his casket.
Later, dozens of cars made a nearly 50-mile funeral procession to a cemetery in Augusta.
Members of a Veterans of Foreign Wars post in Loogootee stood at full attention on each side of the street as the procession rolled past their lodge.
Business owners along the route paused to watch. Construction crews along U.S. 50 stopped to remove their hard hats as the procession, about two miles long, passed their work sites.
Smith, 28, was the 16th person from Indiana to die serving in the Middle East during the war with Iraq.
— Associated Press