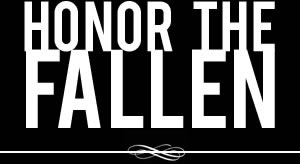 Honoring those who fought and died in Operation Enduring Freedom, Operation Iraqi Freedom and Operation New Dawn
Search Our Database
Army Cpl. Evan Asa Ashcraft
Died July 24, 2003 Serving During Operation Iraqi Freedom
---
24, West Hills, Calif.; assigned to the Company A, 1st Battalion, 327th Infantry, 101st Airborne Division, Fort Campbell, Ky.; killed when his convoy came under enemy fire north of Hawd, Iraq, on July 24.
---
California soldier remembered as a hero
Associated Press
LOS ANGELES — A soldier and aspiring police officer killed in Iraq last month was remembered as a hero to his country as he was laid to rest on Aug. 2.
Army Sgt. Evan Ashcraft , 24, an infantryman with the 101st Airborne Division, was one of three soldiers killed in Iraq on July 24 when the convoy in which he was traveling came under attack from gunfire and rocket-propelled grenades. Ashcraft's division led the fiery assault in northern Iraq that killed Saddam Hussein's sons Uday and Qusay.
Nearly 400 people filled the Prince of Peace Episcopal Church in Woodland Hills for a memorial service Saturday. Ashcraft was buried later in the day with full military honors in the Oakwood Cemetery in Chatsworth.
Ashcraft's family said the Los Angeles native planned to join the police department upon his scheduled discharge from the Army in January.
"I would smile when he'd say, 'I'm going to be on the SWAT team,' like it was something you did by merely checking a box on a form," said Ashcraft's father-in-law, Los Angeles Police Department Lt. Loren Farell.
"He was a good soldier; he would have made a great cop," he said, his voice breaking. "As for the rest of us, Evan — you are a hero to all of us, and you are a hero to your country," Farell said.
Ashcraft's 23-year-old widow Ashley wept as she was presented with a U.S. flag that had been draped on her husband's casket. The couple had lived in Oak Grove, Ky., where Ashcraft had been stationed.
---
Soldier killed in Iraq desert planned to join LAPD
LOS ANGELES — Considering himself a protector, Army Cpl. Evan Ashcraft believed in his mission in Iraq and hoped to become a police officer when he returned home.
The 24-year-old infantryman was one of three 101st Airborne Division soldiers killed when the convoy they were traveling in fell under attack Thursday from gunfire and rocket-propelled grenades, his family said.
The attack at about 2:30 a.m. came in the middle of the desert as the convoy traveled toward Qayyarah, 185 miles north of Baghdad. Ashcraft's division led the fiery assault in northern Iraq that killed Uday and Qusay Hussein.
"He absolutely wanted to be there," said father Asa Ashcraft. "In his last letter, he said, 'Dad, I've seen an awful lot of stuff. We'll talk about it when I get back."'
Ashcraft, a San Fernando Valley native, planned to join the Los Angeles Police Department upon his scheduled January discharge from the Army, said his wife, 23-year-old Ashley Ashcraft. She added that he had been recommended for a medal for helping rescue two soldiers after an April attack on a Humvee.
"He was a person who really wanted to help other people, to protect them," she said.
The two had lived in Oak Grove, Ky., where Ashcraft was stationed.
Asa Ashcraft said his son was excited about joining the SWAT team, "And he would have made it, too. He set goals and achieved them."
— Associated Press