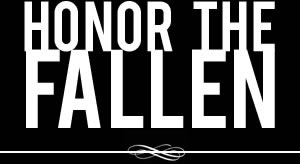 Honoring those who fought and died in Operation Enduring Freedom, Operation Iraqi Freedom and Operation New Dawn
Search Our Database
Army Cpl. Jason G. Pautsch
Died April 10, 2009 Serving During Operation Iraqi Freedom
---
20, of Davenport, Iowa; assigned to the 1st Battalion, 67th Armor Regiment, 2nd Brigade Combat Team, 4th Infantry Division, Fort Carson, Colo.; died April 10 in Mosul, Iraq, when his vehicle was struck by a suicide bomber. Also killed were Staff Sgt. Gary L. Woods Jr., Sgt. 1st Class Bryan E. Hall, Sgt. Edward W. Forrest Jr. and Pfc. Bryce E. Gautier.
---
More than 500 attend Davenport soldier's funeral
The Associated Press
DAVENPORT, Iowa — More than 500 people gathered to remember a Davenport soldier killed earlier this month in Iraq.
Cpl. Jason Pautsch, 20, was among five Americans killed in a suicide bomber attack near Mosul on April 10.
Pautsch graduated from Davenport North High School in 2007. He was a squadron leader in the Army's 4th Infantry Division.
His three brothers and sister each spoke during his funeral Tuesday in Davenport, describing him as fun-loving and a good listener.
His brother Jared, who is also in the military, told of how the two of them would sneak out of their barracks at Fort Benning, Ga., and rappel out the window after curfew so they could watch episodes of "Family Guy" on his laptop.
The governors of Iowa and Illinois also attended the funeral.
---
Soldier was defined by his faith, friend says
The Associated Press
Drew Virtue was close friends with Jason G. Pautsch since sixth grade and they played football together.
"There's a lot of things I can say about Jason," Virtue said. "One of the things that stands out about him is his faith. Jason had real strong faith. I'm sure he's up in heaven looking down on us now."
Pautsch, 20, of Davenport, Iowa, died April 10 when his vehicle was struck by an explosive in Mosul. He was assigned to Fort Carson.
Pautsch graduated from high school in 2006 a semester early, blowing off the senior prom and being able to graduate with his friends so he could enlist in the Army. He was a thrill-seeker who enjoyed hunting and BMX biking in his spare time.
On the football field, on the wrestling mat and in all he did, Jason "had a lot of hustle, more than anybody I ever knew," Virtue said.
"There's never a bad moment with Jason," he added. "I could go on for days and days about him and still it wouldn't do him justice.
He is survived by his parents, David Pautsch and Teri Johnson.
Of being in the military, his father said: "I remember he told me once, 'You know, Dad, I'm really good at this.' "