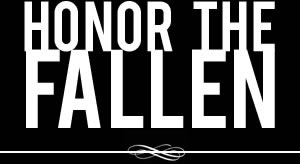 Honoring those who fought and died in Operation Enduring Freedom, Operation Iraqi Freedom and Operation New Dawn
Search Our Database
Army Cpl. Jeremy P. Bouffard
Died August 22, 2007 Serving During Operation Iraqi Freedom
---
21, of Middlefield, Mass.; assigned to the 2nd Battalion, 35th Infantry Regiment, 3rd Infantry Brigade Combat Team, 25th Infantry Division, Schofield Barracks, Hawaii; died Aug. 22 in Multaka, Iraq, of injuries sustained when his helicopter crashed. Also killed were Capt. Corry P. Tyler, Chief Warrant Officer 2 Paul J. Flynn, Sgt. Matthew L. Tallman, Spc. Rickey L. Bell, Capt. Derek A. Dobogai, Staff Sgt. Jason L. Paton, Sgt. Garrett I. McLead, Cpl. Phillip J. Brodnick, Cpl. Joshua S. Harmon, Cpl. Nathan C. Hubbard, Spc. Michael A. Hook, Cpl. Jessy G. Pollard and Spc. Tyler R. Seideman.
---
Middlefield man dies in Iraq helicopter crash
The Associated Press
MIDDLEFIELD, Mass. — As flags in his hometown were lowered in his honor Aug. 23, Jeremy Bouffard's family recalled the soldier killed in Iraq as an aspiring officer and a happy family man.
Bouffard died Aug. 22 when his Black Hawk helicopter crashed during a nighttime mission in northern Iraq. The 13 other U.S. soldiers on board also died. It was the highest single-day death toll in Iraq since January.
Military officials blamed the crash on mechanical problems, not hostile fire.
"His job was difficult, but he was content with himself, his family and his life," read a statement issued Aug. 23 by the Bouffard family. "He was clear-headed and positive about his future. We celebrate his life even as we mourn his loss."
Bouffard, whose parents, Paula and Stephen, live in Middlefield, was married and had a son. He is also survived by three sisters.
Flags were flown at to half-staff at Town Hall and at Gateway Regional High School, where Bouffard had been a student.
Bouffard's helicopter went down before dawn in the Tamim province that surrounds Kirkuk, an oil-rich city 180 miles north of Baghdad.
The Black Hawk was one of two helicopters and had just picked up troops after a mission when it crashed, military officials said. The four crew members and 10 passengers aboard were assigned to Task Force Lightning.
Bouffard was an infantry scout in the 25th Infantry Division. He was applying for warrant officer school and helicopter pilot training, his family said.
"He chose to serve out of a sense of honor and commitment to the ideals of our nation," the family statement said.
Arrangements for a memorial service will be announced later.