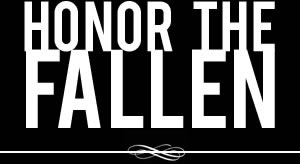 Honoring those who fought and died in Operation Enduring Freedom, Operation Iraqi Freedom and Operation New Dawn
Search Our Database
Army Cpl. John T. Rivero
Died April 17, 2003 Serving During Operation Iraqi Freedom
---
23, of Tampa, Fla.; assigned to C Company, 2nd Battalion, 124th Infantry Division based in Eustis, Fla.; died from injuries sustained when his Humvee turned over in Kuwait.
---
John "Travis" Rivero's concerns when he deployed for the war in Iraq were less about the dangers that lay ahead than the commitment he was leaving behind: his aging grandmother.
Rivero, 23, a native of Gainesville, Fla., had spent a lot of time in recent years caring for Nell McIntyre, the grandmother who helped rear him. The attention that he gave to McIntyre and her neighbors was evident in the yellow ribbons that dotted the trees in her quiet Gainesville subdivision after news arrived April 18 that Rivero had been killed in a Humvee accident.
A member of the Florida National Guard, Rivero had been living in Tampa, where he attended the University of South Florida before shipping out to the Middle East. He was a gunner with the 124th Infantry Regiment from Orlando.
"He had been to over four countries since he left Gainesville," Terese Strickland, his sister, told The Gainesville Sun. "He had learned so much about the world and about life. There was so much he wanted to tell me."
Strickland said that she, her brother and her grandmother were brought closer together after the children's father left the family when they were young. Before moving to Tampa, Rivero had lived with his grandmother, caring for her and working part time as a maintenance man, the Sun reported.
Rivero joined the service shortly after graduating from high school in 1998.
He studied computer science and engineering at the University of South Florida, where he also was a member of the cheerleading team, which had been rated among the nation's top squads.
Rivero was one of four people riding in the Humvee at the time of its crash; he was the only one killed. The cause of the accident is under investigation.
— USA Today, Associated Press