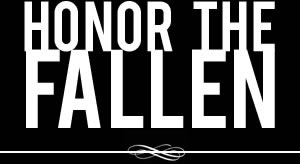 Honoring those who fought and died in Operation Enduring Freedom, Operation Iraqi Freedom and Operation New Dawn
Search Our Database
Army Cpl. Jose Rubio Hernandez
Died March 24, 2008 Serving During Operation Iraqi Freedom
---
24, of Mission, Texas; assigned to the 4th Battalion, 64th Armor Regiment, 4th Brigade Combat Team, 3rd Infantry Division, Fort Stewart, Ga.; died March 24 in Baghdad from wounds sustained when his vehicle encountered an improvised explosive device. Also killed were Staff Sgt. Christopher M. Hake, Pfc. Andrew J. Habsieger and Pfc. George Delgado.
---
South Texas soldier one of four to push Iraq death toll to 4,000
By Christopher Sherman
The associated press
MISSION, Texas — Before he returned to duty in Iraq, Army Spc. Jose "Joe" Rubio Hernandez told his family that it would likely be the last time they saw him alive.
Rubio, 24, and three other soldiers died Monday, a day after a roadside bomb exploded near their vehicle in Baghdad. Their deaths tipped the war's death toll for American soldiers over the 4,000 mark.
During a visit to his border hometown in January, Rubio was stunned by how much his son Nikolai — now 11 months — had grown. His family was struck by his appearance, his brother and wife said Thursday.
Rubio had lost almost 30 pounds, confessed to sleeping only a couple hours per night in Iraq and ate little of his mother's Mexican homecooking. He told them he was scared.
Before he left he stared into the eyes of older brother Edgar Rubio and said, "Do you realize this is going to be the last time you see me?" Edgar recalled Thursday.
Killed with Rubio were Pvt. George Delgado, 21, of Palmdale, Calif., Staff Sgt. Christopher M. Hake, 26, of Enid, Okla. and Pfc. Andrew J. Habsieger, 22, of Festus, Mo. They were assigned to the 4th Battalion, 64th Armor Regiment, 4th Brigade Combat Team, 3rd Infantry Division at Fort Stewart, Ga.
"He wanted to be known for something and now he is," said his wife Jennifer Guerra, Nikolai asleep in her arms.
It was an abrupt end for Rubio, the youngest of nine siblings. He was the family's most educated — he had an associates degree in computer science and hoped one day to earn a doctorate — and was on the verge of becoming the family's first American citizen.
Rubio had filled out the paperwork for becoming a citizen, a process expedited for those serving in the military, but had not submitted it, Guerra said.
Guerra and Rubio met at the movies when she was 16 and he was 14. He was fascinated by computers and video games. He built his own computers and dreamed of programming his own video games.
"He was one of those who would figure it out himself," Guerra said. "He would stay there until he figured it out."
Rubio and Guerra dated through high school and Rubio went on to feed his passion for computers at South Texas College. He already knew he wanted to enlist in the Army, but wanted a degree to improve his chances for advancement, Edgar Rubio said. Guerra and Rubio married after basic training. Nikolai Cyrus Rubio was born while Rubio was stationed at Fort Stewart, just months before his deployment to Iraq.
When Rubio returned for a visit in January, Guerra said "he came back a totally different person — more quiet, serious."
Rubio was frustrated that Nikolai was slow to warm up to him. But after he was home for a few days Rubio seemed to relax more. He spent time with his son, played video games and watched movies.
Edgar Rubio was amazed that his brother was more aware of new movies and technology than he was even after being in Iraq. The last movie they watched together was Will Ferrell's spoof on figure skating, "Blades of Glory." They laughed and laughed, Edgar Rubio said.
Of his siblings, Rubio felt the strongest about giving back to his adopted country. His family had moved from Reynosa, Mexico when he was 4, but he realized what his life would have been like if they had stayed in Mexico, Edgar Rubio said.
Rubio's sacrifice inspired his brother Edgar. At age 32 he has gone back to school to earn a college degree and will begin the citizenship process this year so he can set a good example for his nephew.
"My brother gave his life for this country," Edgar Rubio said. "He felt appreciation for this country."