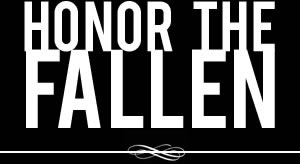 Honoring those who fought and died in Operation Enduring Freedom, Operation Iraqi Freedom and Operation New Dawn
Search Our Database
Army Cpl. Lorne E. Henry Jr.
Died February 27, 2007 Serving During Operation Iraqi Freedom
---
21, of Niagara Falls, N.Y.; assigned to the 2nd Brigade Special Troops Battalion, 2nd Brigade Combat Team, 10th Mountain Division (Light Infantry), Fort Drum, N.Y.; died Feb. 27 in Baghdad of wounds sustained when an improvised explosive device detonated near his vehicle. Also killed were Sgt. Richard A. Soukenka and Spc. Jonathan D. Cadavero.
* * * * *
Fort Drum soldier killed in Iraq
The Associated Press
NIAGARA FALLS, N.Y. — A Niagara Falls soldier who was home on leave a few weeks ago died in Iraq when the truck he was driving was rocked by an explosion, family and friends said.
Spc. Lorne Henry Jr., 21, was believed killed the morning of Feb. 27, a cousin, Amy Jones, said.
Henry was based at Fort Drum.
Maj. Gen. Benjamin Freakley, commander of the 10th Mountain Division, said Feb. 27 that three soldiers from the northern New York base were killed by a roadside bomb in Iraq, but he did not identify the soldiers or give other details. It was the second time in less than 10 days that a roadside bomb killed three soldiers from the Army base. The others died Feb. 19.
Henry, who was planning to leave the Army in August, graduated from Niagara Falls High School in 2004 and was dating his high school sweetheart.
He visited his mother, Wendy Kovac, and stepfather, Charles Primerano, in Niagara Falls a few weeks before his death, the Rev. Stewart Lindsay, pastor at St. Charles Borromeo Roman Catholic Church, said.
"He always wanted to be a cop," said Jones, "always wanted to be helpful."
Jones said one of Henry's younger brothers also is in the Army, stationed in Washington. His youngest brother is 11 years old.
"He looks up to him like his idol," Jones said of the youngest boy. "It was really, really hard today."
Mayor Vince Anello instructed all city buildings to fly flags at half staff Wednesday.
"Certainly, our condolences go out to the family," he said. "This is really close to home."
The U.S. Department of Defense had not yet confirmed Henry's death Wednesday morning.