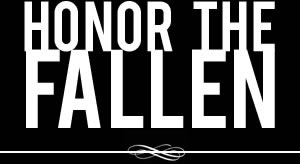 Honoring those who fought and died in Operation Enduring Freedom, Operation Iraqi Freedom and Operation New Dawn
Search Our Database
Army Cpl. Luigi Marciante Jr.
Died September 20, 2007 Serving During Operation Iraqi Freedom
---
25, of Elizabeth, N.J., assigned to the 2nd Battalion, 23rd Infantry Regiment, 4th Brigade, 2nd Infantry Division, Stryker Brigade Combat Team, Fort Lewis, Wash.; died Sept. 20 in Muqdadiyah, Iraq, of wounds sustained when an improvised explosive device detonated near his vehicle.
---
Jackson soldier killed in Iraq
By Shruti L. Mathur
Asbury Park Press
JACKSON — When it came time for Cpl. Luigi Marciante Jr. to return to Iraq in August after spending 18 days with his new family, he struggled between his emotions and sense of duty.
"He didn't want to go. He didn't want to leave his family" — including son Lorenzo Anthony Marciante, born during Marciante's leave — said his sister, Enza Jacobowitz, 31, of Jackson.
But Marciante, who joined in 2004, also recognized the duty that came with his Army uniform, said his brother-in-law, Richard Jacobowitz, 37, a former Marine.
Marciante, 25, was killed Thursday in Muqdadiyah, about 50 miles northeast of Baghdad, when an improvised explosive device blew up near his vehicle, the U.S. Department of Defense said.
Marciante, a 1999 graduate of Elizabeth High School, owed much to the Army, said his wife Stephanie Marciante. Luigi and Stephanie Marciante met in 2005 while both were assigned to Fort Lewis, Washington, where Stephanie Marciante was part of the Military Police.
Both of them joined for similar reasons, she said.
"Both of us were lost souls before the military," said Stephanie Marciante, 23, who said the two both looked to the army to make them better people.
Military duty was not the only thing the couple shared. Stephanie Marciante grew up in Brick, where she graduated from Brick Township High School in 2002, and the two would watch the Sopranos and King of Queens because the shows reminded them of New Jersey. They also shared dreams of becoming police officers after their military duty, with Luigi following in the footsteps of his father, who was a Carabinieri officer in Italy.
"It was going to be great," Stephanie Marciante said.
The couple married in August 2006. A year later, their son was born. Family was incredibly important to Marciante, who scheduled his leave to coincide with Stephanie Marciante's due date.
"We were looking forward to when he could finally come back and we could all be together, as a family," Stephanie Marciante said.
The youngest of four children born and raised in Elizabeth, where Luigi Marciante, Sr., still has an auto supply shop, Marciante was close with his two older brothers and his sister. When it came time to pick a name for his son, he chose Lorenzo because the last part of it sounded like Enza.
"I'm so proud of him, very proud. He's a hero," Enza Jacobowitz said. "He loved his family, he loved his wife and he loved his son."
The family would take a trip every summer to visit Italy, where Marciante would spend most of his time at the beach.
"He went swimming like a fish," Jacobowitz said. "We could never get him out."
Marciante was the life of the party and loved dancing and club music, his family said. He eventually parlayed his talents into becoming a disc jockey, working up to spinning tunes at night spots such as Club Abyss in Sayreville.
He made friends easily, striking up conversations with strangers.
"He could get anyone to talk to him," Jacobowitz said. "He charmed the pants off of them."
The family moved to Jackson in 2005, with the Jacobowitzes moving first and the Marciante's following soon after, so the family could still be close.
Stephanie Marciante said joining the large, extended family was overwhelming at first, but helps now, because the family is "filled with love," she said.
On Sunday, the driveway to the Marciante's home was lined with cars parked in the grass and yellow ribbons were tied around the trees that border the family's property on Hope Chapel Road, just half a mile north of Veteran's Highway.
Many people drove down to the Marciante's home in Jackson on Sunday, bringing food and gifts for the family. Members of the Jackson and Elizabeth police departments also stopped by, said the family.
Funeral services will be held at St. Anthony's of Padua, the church in Elizabeth in which Marciante and his siblings were baptized. A date has not been set.