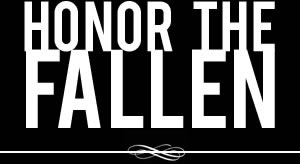 Honoring those who fought and died in Operation Enduring Freedom, Operation Iraqi Freedom and Operation New Dawn
Search Our Database
Army Cpl. Lyle J. Cambridge
Died July 5, 2005 Serving During Operation Iraqi Freedom
---
23, of Shiprock, N.M.; assigned to the 3rd Squadron, 3rd Armored Cavalry Regiment, Fort Carson, Colo.; killed July 5 when an improvised explosive device detonated near his Humvee during patrol operations in Baghdad.
---
Navajo family mourns death of Fort Carson soldier
Associated Press
SHIPROCK, N.M. — Cpl. Lyle Cambridge's family was preparing a birthday party for the soldier's youngest son when a vehicle bearing a government license plate pulled up and a uniformed soldier got out.
"That's when it hit me. My heart just went," said Joe Cambridge Sr., Lyle's father.
The 23-year-old Navajo soldier was killed Tuesday in Baghdad when an improvised explosive device detonated near the vehicle he was riding in. Also killed in the attack was Staff Sgt. Scottie L. Bright, 36, of Montgomery, Ala.
They were both assigned to the 3rd Squadron, 3rd Armored Cavalry Regiment based at Fort Carson, Colo.
At least 59 soldiers from Fort Carson have died in Iraq. Another 68 soldiers from the 2nd Brigade Combat Team, which will move to the base when its current tour in Iraq is over, have died there.
Cambridge, who graduated from Aztec High School in 2000, joined the Army in May 2002. He leaves behind his wife, Evonne, and two young sons, 3-year-old Wyatt and 1-year-old Nick.
Joe Cambridge Sr. is a veteran of Desert Storm and one of his other sons also serves in the military.
"I'm really proud of my kids, but what happened here, I don't like," he told The Daily Times of Farmington on Wednesday evening. "Why are we fighting this war? It's not ours."
He said once Iraqi leader Saddam Hussein was removed from power, American soldiers should have been withdrawn from the country.
Cambridge's family gathered Wednesday to celebrate the soldier's life in a traditional Navajo way.
His sister, 25-year-old Shauna Dee, said she will remember her brother as a generous man who loved to make people happy. She recalled him buying her an Easter dress each year for many years and said she will always remember the way he would try to make people smile or laugh.
Following a prayer, Joe Cambridge Sr. stood in the front of the room, flanked by a picture of his son in uniform set on a Navajo blanket. He spoke in Navajo to a crowd of more than 150 family, friends and community members.
Shirley Enoah, a member of Blue Star Mothers of Farmington, translated his words. She said Cambridge described how his son had joined the Army to follow in the footsteps of his father and his brother Vernon, a 12-year Army veteran.
During his speech, Joe Cambridge was overcome with emotion. When he began speaking again, he told the crowd he thought he could handle the loss of his son, but it was hard.
While he spoke, the soldier's wife fainted. She was taken to Shiprock Hospital.
Karen Stevens, founder of the Blue Star Mothers of Farmington, said the group supported Lyle Cambridge's parents after finding out about his death.
"That's the neat thing about Blue Star Mothers — we become a family. It's like one of our own sons (has) fallen," she said. "They're all hard, but this one hits a little closer to home. All I wanted to do all day was to have my son home and hug his neck."
Navajo spokesman George Hardeen said the loss of a soldier is always hard news to receive.
He said residents of the Navajo Nation — which spans parts of New Mexico, Arizona and Utah — hold ceremonies each week and offer prayers both in traditional ways and in churches across the reservation in honor of their soldiers.
"We have our servicemen always and foremost in our prayers," Hardeen said. "This is the hardest news to receive but we know it's part of war."
---
Hundreds gather to honor Navajo soldier killed in Iraq
FARMINGTON, N.M. — Hundreds of mourners gathered Saturday at the Farmington Civic Center to honor Army Cpl. Lyle Cambridge.
Cambridge, 23, of Shiprock, was killed July 5 near Baghdad when an improvised explosive device detonated near the vehicle in which he was riding.
"Today we are here to honor and remember a true hero," said Joe Byers, who delivered the closing prayer during a three-hour funeral service held for Cambridge.
The service was followed by a graveside service with military honors at Greenlawn Cemetery.
"He was a good man," Evonne Cambridge, the soldier's widow, tearfully told mourners, crediting his parents and siblings for her husband's good nature. "You raised him to be a very respectful and honest, encouraging man.
"I know he is in a happier place right now. He is with his grandmother and his brother, Lionel," she said.
Shauna Dee, Cambridge's sister, told the crowd she would remember her brother as a loving man.
"I don't believe there was ever a day when Lyle got mad. He just wins your heart. We're going to miss him very much," she said.
She said Cambridge always focused on the important things in life and never worried about minor things.
Dee said her brother was most concerned about providing for his family, which includes his sons, Nick, 1, and Wyatt, 3.
"He's Cpl. Lyle Cambridge (to many), but to me, he'll always be little Lyle," she said. "He had a really great personality and we're going to miss him."
Throughout the service, officials including Navajo Nation Shiprock Chapter President Duane Chili Yazzie, U.S. Rep. Tom Udall, Navajo Nation President Joe Shirley Jr., former chairman of the Navajo Nation Pete MacDonald Sr. and representatives from Gov. Bill Richardson's cabinet expressed their sympathy to the family.
Soldiers took turns standing guard over the flag-draped casket of their fallen comrade.
"He was a son, husband, father and warrior. We are fortunate as a nation to have such great patriots defend our freedom. His warrior spirit lives on in the lives of those he touched, and he will not be forgotten," said Brig. Gen. Ken Keen, assistant division commander of the 7th Infantry Division at Fort Carson, Colo., where Cambridge was stationed prior to being deployed for his second tour of Iraq.
In his address, Farmington Mayor Bill Standley said Cambridge followed his heritage, which family members said he was proud of, by admirably serving his country and paying the ultimate price.
"The deeds of Navajo bravery are unequaled," Standley said.
The Farmington Chapter of the Blue Star Mothers, which is made up of parents whose sons and daughters serve in the military, presented Virginia Jim, Cambridge's mother, with a Gold Star Mother flag. A Gold Star Mother is a mother who has lost a child during military service.
During the graveside service, the family was presented with the medals Cambridge had won in battle: the Bronze Star, the Purple Heart, the Army Commendation, the Global War on Terrorism medal and the Iraq Campaign medal.
The family then took turns saying their goodbye's to Cambridge.
Joe Cambridge Sr., himself an Army veteran of Desert Storm, first spoke to his son in Navajo before telling him in English that he loved him. He then told him they will speak again someday.
"This is the day I say so long — not goodbye," Joe Cambridge said. "So long ... until I meet you again up there."
— Associated Press