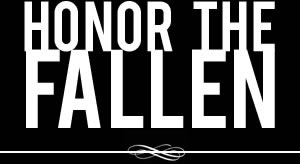 Honoring those who fought and died in Operation Enduring Freedom, Operation Iraqi Freedom and Operation New Dawn
Search Our Database
Army Cpl. Mark A. Bibby
Died July 21, 2003 Serving During Operation Iraqi Freedom
---
25, of Watha, N.C.; assigned to Headquarters, Headquarters Detachment, 422 Civil Affairs Battalion, Greensboro, N.C.; died when a vehicle in the convoy he was riding with hit an improvised explosive device while traveling to a water treatment facility on July 21 in Baghdad.
---
Hundreds gather in Burgaw for soldier's funeral
Associated Press
BURGAW, N.C. — Hundreds gathered here Wednesday to pay final respects to a soldier killed in a grenade attack in Iraq.
Cpl. Mark Anthony Bibby's flag-draped coffin sat in the gymnasium where he played high school basketball, as mourners remembered the 25-year-old as a leader who wanted to serve his country.
Bibby, of Watha, was killed July 21 when his convoy was attacked on its way to a water treatment facility in Baghdad.
"Truly he was among the best we ever had," Brig. Gen. Charles Davidson said. "He was willing to go and do what most young Americans are not willing to do — go in a hard place at a hard time. He was truly an uncommon man who lived a good life — a soldier's life."
Bibby's Army Reserve unit, the 422 Civil Affairs Battalion of Greensboro, was attached to the Army's Civil Affairs and Psychological Operations Command at Fort Bragg.
Bibby served four years of active duty in the Army, then left to go to college but stayed in the reserves. Before Bibby's unit was activated Jan. 22, he was a sophomore transportation major in the School of Business and Economics at North Carolina A&T State University.
Bibby, who was born in Wilmington, was a chemical operations specialist and was responsible for nuclear, biological and chemical detection and decontamination for his unit.
Stephanie Jackson graduated with Bibby in 1996, and said "Markie" was voted "Most Likely to Succeed," and was involved with sports, student government and JROTC at Pender High School.
"It will be the little things, those quiet moments," Jackson told the family. "It will be those memories that will push away the pain."
Rep. Mike McIntyre, D-N.C., told mourners that Bibby's death proves that "freedom isn't free."
Following the service, he said many on Capitol Hill are concerned about the "almost daily loss of life" among American soldiers in Iraq.
"There's great concern, especially given that hostilities were announced ended," said McIntyre, a member of the House Armed Services Committee.