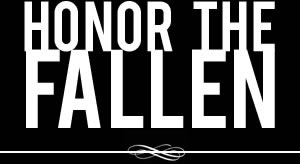 Honoring those who fought and died in Operation Enduring Freedom, Operation Iraqi Freedom and Operation New Dawn
Search Our Database
Army Cpl. Matthew B. Phillips
Died July 13, 2008 Serving During Operation Enduring Freedom
---
27, of Jasper, Ga.; assigned to the 2nd Battalion, 503rd Infantry Regiment (Airborne), 173rd Airborne Brigade Combat Team, Vicenza, Italy; died July 13 of wounds sustained when his outpost was attacked by small-arms fire and rocket-propelled grenades from enemy forces in Wanat, Afghanistan. Also killed were 1st Lt. Jonathan P. Brostrom, Sgt. Israel Garcia, Cpl. Jonathan R. Ayers, Cpl. Jason D. Hovater, Cpl. Jason M. Bogar, Cpl. Pruitt A. Rainey, Cpl. Gunnar W. Zwilling and Pfc. Sergio S. Abad.
---
Families remember Ga. soldiers killed in attack
By Associated Press
ATLANTA — Matthew B. Phillips had plans to go fishing with his dad when he returned from Afghanistan in a few weeks. The 27-year-old Army corporal was one of nine soldiers — and one of two from Georgia — killed in an insurgent raid on an American outpost in eastern Afghanistan over the weekend. The Pentagon announced the deaths Wednesday.
Family members said Phillips spent Christmas planning his own funeral so his loved ones wouldn't have to worry about it. He had been married just two years to his wife, Eve.
"I'd always tell him, 'You're going to be fine, you're coming home, the odds are with you,'" his father, Michael Phillips of Dawsonville, told The Atlanta Journal-Constitution on Wednesday.
Matthew Phillips' sister, Mary Nix of San Antonio, gave birth to a son the day before she learned of her brother's death. She renamed the baby Matthew after hearing the news. The Pentagon listed Matthew Phillips' hometown as Jasper. His wife lives in Cumming.
He was part of the 2nd Battalion, 503rd Infantry Regiment (Airborne), 173rd Airborne Brigade Combat Team based in Vicenza, Italy. His fellow soldier, Cpl. Jonathan R. Ayers, 24, also was scheduled to come home in just a few weeks.
Ayers' family already had started buying decorations for a party to welcome him back, said his father, Bill Ayers of Snellville. Though Jonathan Ayers was unnerved about his assignment in Afghanistan, he was dedicated to the military, his father said.
"He liked spit-and-polish type things," Bill Ayers said. "He would fuss at us if our shoes weren't cleaned just right."
The insurgent raid on Ayers' and Phillips' camp was the deadliest incident for U.S. forces in Afghanistan since June 2005, when 16 American soldiers were killed as a rocket-propelled grenade shot down their helicopter. On the same day in another part of Afghanistan, Master Sgt. Mitchell Young, a 39-year-old Green Beret from Jonesboro, also was killed.
He died when his vehicle struck an improvised explosive device in Kajaki Sofla.