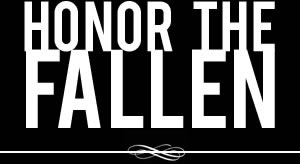 Honoring those who fought and died in Operation Enduring Freedom, Operation Iraqi Freedom and Operation New Dawn
Search Our Database
Army Cpl. Michael Edward Curtin
Died March 29, 2003 Serving During Operation Iraqi Freedom
---
23, of South Plains, N.J.; assigned to 2nd Battalion, 7th Infantry Regiment, 3rd Infantry Division, Fort Stewart, Ga.; killed in a suicide car-bombing near Najaf, Iraq.
---
New Jersey native a 'perfect type young man'
From wire reports
In four years of football for the Howell High Rebels, Mike Curtin never started a game.
And he never missed a practice.
"He was one those perfect type young men," his former coach, Cory Davies, said. "He was just a very courteous, cooperative person."
Army Cpl. Michael Curtin of Howell, N.J., was killed Saturday, March 29, in the Najaf car bombing.
Brown-haired, blue-eyed and square-jawed, Curtin, 23, had an All-American appeal, according to his sister, Katie Curtin. He was a homebody who would rather curl up with a good book than spend a night on the town.
"It's just really sad," she said. "He was perfect, you know? Everything he did was what his family would have wanted him to do."
Curtin's parents, Michael and Joan Curtin, issued a statement through the Army.
"Our son, Michael, was a kind and courageous young man. Although he was with us but a short time, he displayed tremendous bravery, unwavering faith and a devout love for his family," they said. "He was fighting for our freedom, which we should never take for granted. He was a hero in our eyes."
The loss was felt in almost every corner of Howell, a town near the New Jersey shore. Signs of condolence were posted outside diners. Flags at the town hall and other public buildings were lowered to half-staff.
For Chuck Senna, who coached Curtin's Little League Yankees team, news of the young man's death evoked an era 30 years ago, when word of a combat death last touched the town.
"I never thought I'd see this again in my lifetime," said Senna, a Vietnam veteran. "When this happened, I said, 'Oh, jeez, not again.' "