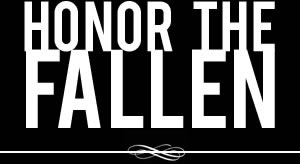 Honoring those who fought and died in Operation Enduring Freedom, Operation Iraqi Freedom and Operation New Dawn
Search Our Database
Army Cpl. Michael J. Anaya
Died April 12, 2009 Serving During Operation Iraqi Freedom
---
23, of Crestview, Fla.; assigned to the 2nd Battalion, 27th Infantry Regiment, 3rd Infantry Brigade Combat Team, 25th Infantry Division, Schofield Barracks, Hawaii; died April 12 in Mosul, Iraq, when an improvised explosive device detonated near his vehicle.
---
Always envisioned serving in military
The Associated Press
Michael J. Anaya had dreams of being in the military since he was a little boy. His family said he'd don a uniform to pretend he was a soldier.
"He knew the risk, and he said that's what he loved and that's what his life was meant for," said Katie Rowe, who is engaged to his older brother, Carmelo Jr. "He has, ever since he was 5 years old, known that's what he wanted to do."
Anaya, 23, of Crestview, Fla., died April 12 in Bayji when his truck drove over a roadside bomb. He was assigned to Schofield Barracks.
"It didn't take long for someone to become best friends with Anaya," said Pfc. Daniel Hicks. "He was always laughing and making everyone around have a great time."
Lt. Col. Raul E. Gonzalez said, "His courage, compassion and character have left an indelible mark on the men of this battalion."
Anaya loved fishing, cooking on the grill and fighting for his country.
"He had a switch where he could go from Anaya to Anayalator," said Sgt. Daniel Demuth. "When he got in that uniform and he flipped that switch into soldier mode, he was a force to be reckoned with."
He is survived by his parents, Carmelo Sr. and Cheryl.