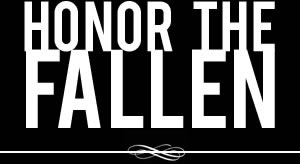 Honoring those who fought and died in Operation Enduring Freedom, Operation Iraqi Freedom and Operation New Dawn
Search Our Database
Army Cpl. Michael L. Mayne
Died February 23, 2009 Serving During Operation Iraqi Freedom
---
21, of Burlington Flats, N.Y.; assigned to the 5th Squadron, 1st Cavalry Regiment, 1st Stryker Brigade Combat Team, 25th Infantry Division, Fort Wainwright, Alaska; died Feb. 23 in Balad, Iraq, of wounds sustained when insurgents attacked his unit using small arms fire. Also killed were Cpl. Micheal B. Alleman and Cpl. Zachary R. Nordmeyer.
* * * * *
1,500 attend funeral for upstate N.Y. soldier
The Associated Press
EDMESTON, N.Y. — Hundreds of mourners gathered in a tiny upstate New York hamlet Tuesday for the funeral of a hometown soldier killed in Iraq.
About 1,000 people packed into the Edmeston High School gymnasium for the service honoring Army Cpl. Michael Mayne. An additional 500 people watched the ceremony on a big screen in the school auditorium.
The service focused on Mayne's passion for life and his sense of humor. Mourners were encouraged to be happy about the life he led.
Mayne, 21, was killed by insurgents while on patrol Feb. 23 in Balad, near Baghdad. Killed with him were two other American soldiers, Cpl. Michael Alleman, 31, of Logan, Utah, and Cpl. Zachary Nordemeyer, 21, of Indianapolis, as well as an interpreter.
Mayne's body was escorted home Sunday by an honor guard from Fort Drum accompanied by New York state troopers and Otsego County deputies.
Hundreds of friends and admirers paid their respects to Mayne and his family at a service Monday at Burlington Flats Baptist Church, across the village green from where Mayne lived with his parents.
He enlisted in the Army after graduating from high school in Burlington Flats, an Otsego County hamlet 75 miles southeast of Syracuse.
Mayne was stationed with the 1st Stryker Brigade Combat Team at Fort Wainright in Alaska before deploying to Iraq in August. He was due to return in May
Friends described Mayne as someone who was always willing to take their side in a fight and as an avid outdoorsman who enjoyed hunting, motorcycles and big trucks.
The Rev. Jay Henderson said the Maynes were bearing up under their loss as well as they can.
"They want people to know they appreciate the respect and support they and Michael have received," he said.
Joy Miller of Burlington said people are only expressing what's in their hearts.
"When something like this happens in a small town, it hits home, and people want to come together," she said.
* * * * *
Memorial held at Wainwright for fallen soldiers
The Associated Press
FORT WAINWRIGHT, Alaska — Soldiers from Indiana, New York and Utah who were killed in Iraq were remembered at a memorial service.
The memorial at Fort Wainwright Tuesday was for Pfc. Zachary R. Nordmeyer, Cpl. Michael L. Mayne and Spc. Micheal B. Alleman. The three were killed Feb. 23 by small arms fire during an attack in Balad.
The 21-year-old Nordmeyer was from Indianapolis. He was an infantryman, as was Alleman, a 31-year-old from Logan, Utah. The 21-year-old Mayne was a cavalry scout from Burlington Flats, N.Y.
The three were assigned to Fort Wainwright's 1st Stryker Brigade Combat Team, 25th Infantry.
Speakers at the memorial included Staff Sgt. Matthew Burns, the rear detachment commander of the 5-1 Cavalry Squadron. He knew the men well.
"They were truly heroes in every sense of the word," he said.
Several hundred people attended the ceremony, including Lt. Hans Rohr, who was in the same gun fight that claimed the lives of his three friends. Rohr wore a cast on his left hand.
"No matter how bad we have it, there are family members who lost husbands, brothers and sons," he said. "We'll stick together. We'll hold up."
Chaplain David Neetz said Alleman, a former teacher, had a special connection with Iraqi children, often giving them candy and pens to learn to write English.
"He had a very unique ability to connect with kids not only in the classroom, but in combat," Neetz said.
Nordmeyer was remembered for his intense devotion to those closest to him. The chaplain said that when Nordmeyer's former fiancee broke up with him in high school, Nordmeyer showered her with poetry, flowers and cards until she came back to him.
Mayne was known for having a disarming sense of humor. Burns said Mayne would often sing random songs such as "Eye of the Tiger" or Britney Spears hits to bring humor to a mundane situation.
"That was Mike Mayne in a nutshell," he said. "But at the same time as a total professional soldier."
* * * * *
Army Cpl. Michael L. Mayne remembered
The Associated Press
The seven flags that Michael L. Mayne unveiled at his hometown park on Memorial Day in 2003 were part of his Eagle Scout project.
Brian Long, who was Mayne's scoutmaster, recalled the determination and work that went into the project that featured Army, Navy, Marine, Coast Guard, Air Force and Merchant Marine flags arrayed around an American flag in Burlington Flats Memorial Park.
"He was serious about what he was going to do," Long said.
"You know the Boy Scout oath: 'On my honor, I will do my best: to do my duty, to God, and my country...' Well, he believed in that.
He lived it."
Mayne, 21, of Burlington Flats, N.Y., was killed Feb. 23 by small-arms fire in Balad. He was a 2006 high school graduate and was assigned to Fort Wainwright.
"I think he just wanted to help his country," said Tierney Johnson, a friend who first met Mayne in preschool. "He wanted to be able to come home and say, 'I was there, and I put my time into it, and I did it for everyone I love."' He is survived by his parents, Lee and Cathy.
"Heroes come and go. Mike is one of the legends in my book," said classmate Tom Tophoven.