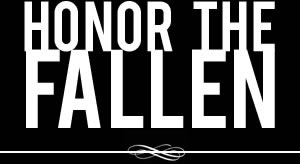 Honoring those who fought and died in Operation Enduring Freedom, Operation Iraqi Freedom and Operation New Dawn
Search Our Database
Army Cpl. Michael T. Manibog
Died February 8, 2008 Serving During Operation Iraqi Freedom
---
31, of Alameda, Calif.; assigned to the 1st Battalion, 21st Infantry Regiment, 2nd Stryker Brigade Combat Team, 25th Infantry Division, Schofield Barracks, Hawaii; died Feb. 8 in Taji, Iraq, of wounds suffered when his vehicle encountered an improvised explosive device. Also killed were Sgt. Timothy P. Martin, Sgt. 1st Class Jerald A. Whisenhunt and Sgt. Gary D. Willett.
---
Four Hawaii-based soldiers killed in Iraq
The Associated Press
HONOLULU — The Army says four soldiers in the Stryker brigade based at Schofield Barracks died in Iraq after a roadside bomb hit their vehicle.
The soldiers died in the town of Taji on Feb. 8.
Two of the soldiers were from California: Spc. Michael T. Manibog, 31, of Alameda, and Sgt. Timothy P. Martin, 27, of Pixley.
Manibog and Marting both joined the Army three years ago.
Staff Sgt. Jerald A. Whisenhunt, 32, of Orrick, Mo., and Sgt. Gary D. Willett, 34, of Alamogordo, N.M., also died. Whisenhunt joined the Army in 2000 and Willett joined in 1995.
The four were assigned to the 2nd Stryker Brigade Combat Team in the 25th Infantry Division.
Sen. Daniel Inouye, D-Hawaii, issued a statement saying the soldiers were part of "our island ohana," or family.
"I salute these four brave soldiers for their service and sacrifice in a dangerous place far from home," Inouye said. "We owe them a debt of gratitude that can never be repaid."
The fatal attack was the second involving Hawaii's Stryker brigade, which deployed in November and December with 4,000 soldiers and over 300 Stryker vehicles.
The first unit's first combat fatality occurred Jan. 19 when Spc. Jon Michael Schoolcraft III, 26, of Wapakoneta, Ohio, died from wounds received when his Stryker vehicle struck an improvised explosive device.
The death, also in Taji, came four days after the brigade officially took over responsibility for that area of Iraq, which is northwest of Baghdad.
---
Soldier killed by roadside bomb remembered as a joker
The Associated Press
Erwin Rodrillo owes Michael T. Manibog for introducing him to his wife.
Rodrillo had just returned from Iraq in 2004 after his second tour, and the two went to a restaurant and bar. Rodrillo saw a pretty woman but was drunk, so he asked Manibog to forward a note to her on his behalf.
"I gave it to Mike and said, 'Hey, Mike, I'd really appreciate it if you gave this piece of paper to the lady,' and now we're married," Rodrillo said.
Manibog, 31, of Alameda, Calif., was killed Feb. 8 by a roadside bomb in Taji, Iraq. He was a 1996 high school graduate and was assigned to Schofield Barracks, Hawaii.
Carla Dorotheo, a friend, recalled a man whose voice carried across the room and someone always joking around: "I will always remember him as being the comedian of the group. He made people smile, and he cared genuinely about his friends."
Before enlisting, he worked at a Round Table Pizza and drove RVs part-time. He is survived by a 9-year-old son, Terrell.
"He had been through hard times in life, and he wanted to make a good living for his son," said Brenda Reyes, Manibog's former girlfriend and the mother of his son.