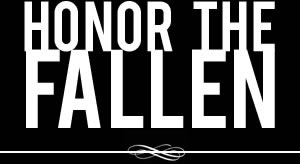 Honoring those who fought and died in Operation Enduring Freedom, Operation Iraqi Freedom and Operation New Dawn
Search Our Database
Army Cpl. Micheal B. Alleman
Died February 23, 2009 Serving During Operation Iraqi Freedom
---
31, of Logan, Utah; assigned to the 5th Squadron, 1st Cavalry Regiment, 1st Stryker Brigade Combat Team, 25th Infantry Division, Fort Wainwright, Alaska; died Feb. 23 in Balad, Iraq, of wounds sustained when insurgents attacked his unit using small arms fire. Also killed were Cpl. Michael L. Mayne and Cpl. Zachary R. Nordmeyer.
* * * * *
Teacher-turned-soldier killed in Iraq
The Associated Press
AMERICAN FORK, Utah — Micheal Alleman left his job as a popular fifth-grade teacher two years ago to join the Army.
On Monday, he became the first Utah soldier killed in combat in Iraq since 2007.
Alleman, 31, of Logan, was one of three soldiers killed Monday in Balad when insurgents attacked their unit using small-arms fire, according to the Department of Defense.
He joined the Army in January 2008 and was assigned to Alaska's Fort Wainwright later that year.
Alleman was a corporal with the 1st Stryker Brigade Combat Team. His unit arrived in Iraq in September for a yearlong tour.
His family remembered him Tuesday as a funny, strong man with a sense of purpose who believed in the military effort in Iraq.
"He was doing what he needed to be doing," Alleman's wife, Amy, told the Deseret News. "He went down taking down the bad guys, and he wouldn't have wanted it any other way."
Family friend Sadie Bratt said Alleman was close to his family and kept in touch with them regularly.
"Even though he was in Iraq he called and sent packages and checked his wife's blog," Bratt told The Daily Herald newspaper in Provo.
Alleman taught at Nibley Elementary School in Cache County from 2005 to 2007, according to school officials.
"He was the epitome of a soldier," Bill Landauer, a former Nibley Elementary principal, told The Salt Lake Tribune. "That's what he wanted to do, more than anything else. Teaching came second ... the only thing that didn't come second was his family."
Samantha Larkin, 11, was a student in Alleman's class. She said he told his students he was joining the Army, noting that President George Washington had left his career as a farmer to take up arms.
"He said that George Washington was his hero," she told The Tribune.
Alleman is survived by his wife and their two sons, Kai, 4, and Kennet, 6.
Pvt. Jordan P. Thibeault, 22, of South Jordan died in September in a noncombat related incident in Iraq.
In 2007, Sgt. Nathan Barnes, 23, of American Fork, was shot and killed in Iraq when his unit was attacked by insurgents.
* * * * *
Funeral held for Utah soldier killed in Iraq
The Associated Press
HYRUM, Utah — The mother of a Utah man killed in Iraq last month remembered him as someone who worked hard to support his family and spent all his free time with them.
Susan Alleman said Wednesday at a memorial service for Cpl. Micheal Boyd Alleman that the 31-year-old's "little family is his world."
"He always worked at least two jobs," she said. "When Micheal wasn't working to support his family, he spent every waking moment doing things with them and being with them, really being with them."
Alleman and two other soldiers died Feb. 23 in Balad, Iraq, after being attacked by insurgents with small arms fire.
Alleman was buried Wednesday at the Hyrum City Veterans Memorial Park.
He leaves behind a wife and two children. He taught fifth grade in Logan for more than a year before enlisting in the Army, and students from Nibley Elementary School lined the route between an LDS chapel and the cemetery on Wednesday.
Also killed were 21-year-old Cpl. Michael L. Mayne of Burlington Flats, N.Y., and 21-year-old Pfc. Zachary R. Nordmeyer of Indianapolis. All three were assigned to the 5th Squadron, 1st Cavalry Regiment, 1st Stryker Brigade Combat Team, 25th Infantry Division based at Fort Wainwright in Alaska.
Alleman moved to Utah in 1998 and got a degree in education from Utah State University.
His mother said he planted 5,000 trees as part of his Eagle Scout service project in Georgia, where he went to high school and spent much of his youth.
He met his future wife, Amy, when they were working the graveyard shift at a grocery store. They married in 2002 and had two children, Kai, 6, and Kennet, 4.
"Micheal was not known for smiling a lot but when he and Amy met, he never stopped," Susan Alleman said.
Amy Alleman said she and her husband never spoke harshly to each other.
"How can I speak unkindly of the one person who encourages me to develop talents I didn't even know I had?" she said. "To the one person who worked three jobs so I could stay home to raise our sons and never once complained about it."
An Army spokesman said Alleman and the two soldiers in his unit received a posthumous promotion to corporal following their deaths.
* * * * *
Memorial held at Wainwright for fallen soldiers
The Associated Press
FORT WAINWRIGHT, Alaska — Soldiers from Indiana, New York and Utah who were killed in Iraq were remembered at a memorial service.
The memorial at Fort Wainwright Tuesday was for Pfc. Zachary R. Nordmeyer, Cpl. Michael L. Mayne and Spc. Micheal B. Alleman. The three were killed Feb. 23 by small arms fire during an attack in Balad.
The 21-year-old Nordmeyer was from Indianapolis. He was an infantryman, as was Alleman, a 31-year-old from Logan, Utah. The 21-year-old Mayne was a cavalry scout from Burlington Flats, N.Y.
The three were assigned to Fort Wainwright's 1st Stryker Brigade Combat Team, 25th Infantry.
Speakers at the memorial included Staff Sgt. Matthew Burns, the rear detachment commander of the 5-1 Cavalry Squadron. He knew the men well.
"They were truly heroes in every sense of the word," he said.
Several hundred people attended the ceremony, including Lt. Hans Rohr, who was in the same gun fight that claimed the lives of his three friends. Rohr wore a cast on his left hand.
"No matter how bad we have it, there are family members who lost husbands, brothers and sons," he said. "We'll stick together. We'll hold up."
Chaplain David Neetz said Alleman, a former teacher, had a special connection with Iraqi children, often giving them candy and pens to learn to write English.
"He had a very unique ability to connect with kids not only in the classroom, but in combat," Neetz said.
Nordmeyer was remembered for his intense devotion to those closest to him. The chaplain said that when Nordmeyer's former fiancee broke up with him in high school, Nordmeyer showered her with poetry, flowers and cards until she came back to him.
Mayne was known for having a disarming sense of humor. Burns said Mayne would often sing random songs such as "Eye of the Tiger" or Britney Spears hits to bring humor to a mundane situation.
"That was Mike Mayne in a nutshell," he said. "But at the same time as a total professional soldier."