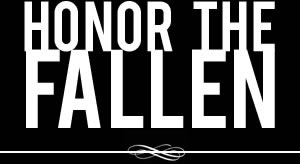 Honoring those who fought and died in Operation Enduring Freedom, Operation Iraqi Freedom and Operation New Dawn
Search Our Database
Army Cpl. Patrick D. Tillman
Died April 22, 2004 Serving During Operation Enduring Freedom
---
27, of Chandler, Ariz.; assigned to 2nd Battalion, 75th Ranger Regiment, Fort Lewis, Wash.; killed April 22 when his patrol vehicle came under attack near Spera, Afghanistan.
---
Hometown holds memorial service for Tillman
By May Wong
Associated Press
SAN JOSE, Calif. — Pat Tillman's decision to walk away from a multimillion-dollar NFL contract to fight for his country made him a hero to some of the people he used to admire.
Many celebrities and politicians were among the approximately 3,000 people who came out in his hometown Monday to remember a man so moved by the Sept. 11, 2001, terrorist attacks that he left the Arizona Cardinals to join the Army.
"I was told he admired me but it's the reverse ...," Gov. Arnold Schwarzenegger wrote in a letter read by his wife, Maria Shriver. "Pat's journey, that's the American dream and he sacrificed that. That to me is a real hero."
Schwarzenegger was in Germany meeting with U.S. troops and others on Monday.
Tillman, 27, died April 22 in Afghanistan in a firefight near the Pakistan border as he was leading his team to help comrades caught in an ambush. The Army gave few details of how Tillman was killed, but said he was fatally shot while fighting "without regard for his personal safety."
Shriver said Tillman epitomized the message her uncle, John F. Kennedy, delivered in his presidential inauguration 43 years ago.
"My uncle once said, 'Ask not what your country can do for you, ask what you can do for your country.' You, Pat, have lived those words," she said.
NFL commissioner Paul Tagliabue and Hall of Famer Gene Upshaw, executive director of the players' union, were among those who attended the public memorial at a municipal rose garden.
"The underlying thing was his courage and selflessness on the athletic field, in his community and now as a soldier," Tagliabue told reporters before the service.
Last week, the military posthumously promoted Tillman, a member of the Army's elite Ranger unit since 2002, from specialist to corporal. He also was awarded a Purple Heart and Silver Star.
"While many of us will be blessed to live a longer life, few of us will ever live a better one," said Sen. John McCain. R-Ariz., who spent 5" years as a prisoner of war in Vietnam. "He was a most honorable man."
Though he never publicly offered reasons for his decision to join the Army, several friends have said the terrorist attacks affected him deeply.
"He wasn't interested in headlines," Upshaw said. "But he was interested in giving everything for a cause, whatever the cause may be."
Tillman was assigned to A Company, 2nd Battalion, 75th Ranger Regiment, and was based in Fort Lewis, Wash.
He was one of about 100 U.S. service members to have been killed in Afghanistan since the United States invaded in 2001. He is the first NFL player killed in combat since Buffalo offensive tackle Bob Kalsu died in the Vietnam War. Nineteen NFL players were killed in World War II.
---
Tillman posthumously promoted to corporal
PHOENIX — Pat Tillman, a former NFL player killed while serving as an Army Ranger in Afghanistan, was promoted posthumously from specialist to corporal, an Army spokeswoman said Thursday.
"The Army always notes that rank and promotion are not a reward of what was done well, but a recognition that you have the potential to do more," said Army spokeswoman Martha Rudd. "This promotion is essentially saying he would have been a fine leader."
Tillman, who walked away from a three-year, $3.6 million contract offer from the Arizona Cardinals to join the Army in 2002, was killed April 22 when the Army patrol was ambushed near the Afghan-Pakistani border.
The promotion for Tillman was lateral, Rudd said, and will not affect any benefits his family receives. Both ranks are E4, or the fourth rank available for enlisted soldiers.
Although Tillman never publicly offered reasons for his decision, several friends have said the Sept. 11, 2001, terrorist attacks affected him deeply.
Tillman was the first NFL player killed in combat since Buffalo Bills offensive tackle Bob Kalsu died in the Vietnam War in July 1970. Nineteen NFL players were killed in World War II.
The Cardinals have said they will retire Tillman's No. 40 and name the plaza surrounding the team's new stadium in suburban Glendale the "Pat Tillman Freedom Plaza."
The University of Massachsetts campus in Amherst, meanwhile, has been roiled by a student's newspaper column that said Tillman was not a hero but rather a "G.I. Joe guy who got what was coming to him." Graduate student Rene Gonzalez also criticized America's military response to the Sept. 11 terrorist attacks.
UMass president Jack Wilson issued a statement saying the comments in The Daily Collegian on Wednesday were "a disgusting, arrogant and intellectually immature attack on a human being who died in service to his country."
Gonzalez did not respond to telephone and e-mail messages left Thursday by The Associated Press, but in an e-mail to WBZ-TV he apologized to the Tillman family "for all the pain that my article has brought them."
"I felt that his celebrity had been a factor in American society calling him a 'hero,' and I felt American society had arrived at that conclusion without much thinking, but rather as some sort of patriotic 'knee-jerk' into hero worship," he wrote. "That was my point. I did it (admittedly) in such an insensitive way, that the article was not worth publishing."
The newspaper's editorial board ran a letter to readers in Thursday's edition saying Gonzalez's views do not reflect The Collegian's opinion.
— Associated Press
---
Tillman family grieves in silence as soldier is brought home
PHOENIX — Pat Tillman's grieving family has maintained its public silence and indicated it will do so for some time.
Tillman, the 27-year-old former football star who gave up his pro career to join the Army, was killed in combat Thursday in Afghanistan. He was stationed at Fort Lewis, Wash., when he was sent to Afghanistan.
In Tillman's home town of San Jose, Calif., his father spoke to a reporter, although it was only to politely say the family would remain silent.
"We're not really going to talk right now," Patrick Tillman, a Bay area attorney, told The Arizona Republic. "I hope you understand."
Asked if the family planned to issue a statement soon, Tillman responded, "No, we won't be saying anything for quite a while."
Meanwhile, funeral arrangements were pending for the former Arizona State University and Arizona Cardinals defensive star.
Military officials have arranged for the fallen soldier's final journey home.
Tillman's body will be sent directly to a military mortuary at Dover, bypassing the U.S. military's medical facilities in Germany, where most casualties usually make their first stop, said Shari Lawrence, deputy public affairs officer for the Army Human Resources Command. Tillman's body was expected to be sent over the weekend to Dover Air Force Base, Del., Lawrence said.
Spc. Kevin Tillman, like his brother an Airborne Ranger with the 2nd Battalion, 75th Ranger Regiment, will accompany the body home, Lawrence said.
Tillman stood out as a hard-hitting safety in the NFL, but at Fort Lewis he was just another Ranger.
Bryan Hannes , who left the Army last year after several years in the Ranger battalion, was a staff sergeant when the Tillman brothers arrived at Fort Lewis. Hannes said the sergeant major had made it clear that the Tillmans were to be treated just like everybody else.
"He was a private like everybody else was a private," Hannes told The News Tribune of Tacoma. "But he definitely had a sense of maturity and dedication. You could see it in his face, in his eyes."
ASU and the Arizona Cardinals announced the establishment of an annual business school scholarship in Tillman's name.
ASU athletic director Gene Smith also said the Sun Devils will retire Tillman's No. 42 jersey after the 2004 season.
The Cardinals said they will retire Tillman's No. 40 and plan to name the plaza surrounding their new stadium under construction in suburban Glendale the "Pat Tillman Freedom Plaza."
— Associated Press
---
Pat Tillman, former NFL player, killed in Afghanistan
By Matthew Cox, Times staff writer
Two years ago, Pat Tillman gave up a lucrative, professional football contract to serve his country. On April 22, he sacrificed the only thing he had left to give — his life.
The former Arizona Cardinals player was killed in action while serving with 2nd Battalion, 75th Ranger Regiment in Afghanistan, according to news reports.
"Pat knew his purpose in life. He proudly walked away from a career in football to a greater calling," said former Cardinals head coach Dave McGinnis
At press time April 23, however, military officials said they could not confirm Tillman's death. Defense Department spokesman Jim Turner explained that policy barred comment on casualties until 24 hours after family members have been notified.
The White House issued a statement of sympathy that praised Tillman as "an inspiration both on an off the football field," The Associated Press reported.
Some 110 U.S. soldiers have died — 39 of them in combat — during Operation Enduring Freedom, which began in Afghanistan in late 2001.
Tillman, 27, shocked the sports world and the public two years ago when he walked away from a $3.6 million contract with the Cardinals to enlist in the Army with his younger brother, Kevin.
Spc. Kevin Tillman, a former infielder in the Cleveland Indians' minor league system, also is serving in the 2-75th.
The brothers, graduates of Arizona State University, took the oath of enlistment May 31, 2002, at a recruiting station in Chandler, Ariz., where Pat Tillman lived with his wife, Marie, who was his high-school sweetheart.
In college, the 5-foot-11, 200-pound Tillman was distinguished by his intelligence and appetite for rugged play. As an undersized linebacker at Arizona State, he was the Pac-10 conference's defensive player of the year in 1997.He set a franchise record with 224 tackles in 2000 with the Cardinals.
McGinnis said he felt both overwhelming sorrow and tremendous pride in Tillman, who "represented all that was good in sports."
Tillman's agent, Frank Bauer, has called him a deep and clear thinker who never valued material things.
Several of Tillman's friends have said the Sept. 11 terrorist attacks influenced his decision to enlist.
According to ABC News, Tillman's unit was out on patrol in a mountainous region on the Afghan-Pakistani border when the patrol was caught in a coordinated ambush. One enemy combatant was killed and Tillman was the only U.S. casualty, ABC reported.
Lt. Col. Matt Beevers, a spokesman for the U.S. military in Kabul, confirmed that a U.S. soldier was killed April 22, but would not say whether it was Tillman. He said the soldier died after a firefight with anti-coalition militia forces about 25 miles southwest of a U.S. base at Khost, which has been the scene of frequent attacks. Two other U.S. soldiers on the combat patrol were injured, and an Afghan soldier fighting alongside the Americans was killed.
Arizona Sen. John McCain noted Tillman declined to speak publicly about his decision to put his football career on hold.
"He viewed his decision as no more patriotic than that of his less fortunate, less renowned countrymen who loved our country enough to volunteer to defend her in a time of peril," McCain said.
The Associated Press contributed to this report.
---
Pat Tillman honored with Audie Murphy award
DECATUR, Ala. — Pat Tillman, who quit the NFL to join the Army and was killed in Afghanistan earlier this year, was posthumously given the Audie Murphy Patriotism Award.
The annual award, named for the most highly decorated U.S. soldier of World War II, was presented at a Fourth of July celebration Sunday.
The award was given to the newly formed Pat Tillman Foundation, created to carry on Tillman's spirit by helping families of soldiers killed overseas.
Tillman's brother-in-law, Alex Garwood, who is president of the foundation, accepted the award along with Tillman's parents, Pat and Mary Tillman, who also attended.
"Pat would be very humbled by this," Garwood said. "He first would say thank you. Then he would find the people who were responsible and look them in the eye and say thank you."
Tillman, who gave up a $3.6 million pro football contract to become an Army Ranger, was shot to death on April 22. A military investigation concluded he likely was killed by fire from other U.S. troops.
Tillman was a member of the 75th Ranger Regiment, headquartered at Fort Lewis, Wash.
Past winners of the patriotism award include World War II Gen. Omar Bradley; the 1st Battalion, 7th Cavalry Regiment for its service in Vietnam; former astronaut John Young; and the late country singer Johnny Cash.
— Associated Press