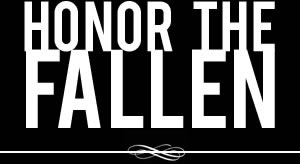 Honoring those who fought and died in Operation Enduring Freedom, Operation Iraqi Freedom and Operation New Dawn
Search Our Database
Army Cpl. Sean R. Grilley
Died October 16, 2003 Serving During Operation Iraqi Freedom
---
24, of San Bernardino, Calif.; assigned to the 716th Military Police Battalion, 101st Airborne Division (Air Assault), based in Fort Campbell, Ky.; killed while attempting to negotiate with armed men who were congregating on a road near a mosque after curfew on Oct. 16 in Karbala, Iraq. Also killed in the attack were Lt. Col. Kim S. Orlando, the commanding officer of the 716th, and Staff Sgt. Joseph P. Bellavia. Seven other U.S. soldiers were wounded.
---
Cpl. Sean Grilley started getting interested in police work while helping to rehabilitate buildings in a downtrodden neighborhood of San Bernardino, Calif. His father-in-law said he stood up to criminals on the streets, including an incident when he was approached by would-be carjackers.
"We were trying to clean up the streets, and Sean was a part of that," Jeff Jacobson said. "He only lived in San Bernardino for a few months, but he really liked the idea of going after crime. That's when he began talking about federal police work, and the military was the easiest way to do that."
Grilley joined the Army in 2001 and was assigned to the 716th Military Police Battalion, based at Fort Campbell. Grilley, 24, was one of three soldiers killed Oct. 16 in a clash with gunmen guarding the headquarters of a Shiite cleric in Karbala in southern Iraq. Grilley grew up in southern Orange County and attended Mission Viejo High School, where he met his wife, Lucy, Jacobson said. He is also survived by his parents.
— Associated Press