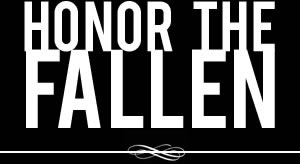 Honoring those who fought and died in Operation Enduring Freedom, Operation Iraqi Freedom and Operation New Dawn
Search Our Database
Army Cpl. Stanley J. Lapinski
Died June 11, 2005 Serving During Operation Iraqi Freedom
---
35, of Las Vegas; assigned to the 3rd Battalion, 7th Infantry Regiment, 3rd Infantry Division, Fort Stewart, Ga.; killed June 11 when an improvised explosive device detonated near his military vehicle in Baghdad.
---
Las Vegas soldier killed in Iraq
By Ken Ritter
Associated Press
LAS VEGAS — Cpl. Stanley J. Lapinski gave up a job at a southern Nevada electronics store to join the Army after the terrorist attacks of Sept. 11, 2001.
"Of course, as a mother, I tried to argue with him," his mother, Gaye Lapinski, said Wednesday from her home in Beverly Hills, Fla. "That didn't change anything. "He said, 'Mom, we can't allow someone to come into our country and do this to our people."'
Lapinski, 35, died Saturday when an explosive device detonated near his vehicle in Baghdad, the Defense Department said Tuesday. His father, Stan Lapinski, said three others in the Humvee were wounded.
A college graduate with a degree in psychology, Lapinski turned down Army offers to attend officer school, his father said. He was assigned to the 3rd Battalion, 7th Infantry Regiment, 3rd Infantry Division, at Fort Stewart, Ga.
He was mourned Wednesday as at least the ninth soldier from Nevada to die in the war in Iraq since March 2003.
"All Nevadans owe Cpl. Lapinski a debt of gratitude for his service," Gov. Kenny Guinn said in a statement.
U.S. Rep. Jon Porter, R-Nev., called Lapinski a patriot whose sacrifice will be remembered. Both Guinn and Porter offered condolences to Lapinski's family.
Lapinski's father, a former golf pro in southern Nevada who teaches the sport in Florida, said his son phoned June 4 from an Air Force base in Quatar, assuring his mother he was safe and had good buddies around him.
"Proud of him? I'm proud of him," Gaye Lapinski said. "I wasn't in favor of it at the start. However, we are over there and our boys are over there and they are fighting and they are dying. They need our support."
Lapinski was born in Pittsburgh and graduated from high school in Naples, Fla., before attending college in Massachusetts and moving to Las Vegas in 1988. He graduated from the University of South Florida in 1992 and worked for Circuit City in Las Vegas before enlisting in the Army.
His parents moved from Las Vegas to Florida about 2" years ago.