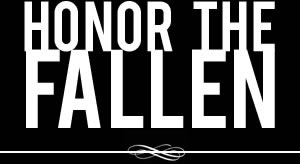 Honoring those who fought and died in Operation Enduring Freedom, Operation Iraqi Freedom and Operation New Dawn
Search Our Database
Army Cpl. Steven J. Bishop
Died March 13, 2010 Serving During Operation Iraqi Freedom
---
29, of Christiansburg, Va.; assigned to the 422nd Civil Affairs Battalion, 352nd Civil Affairs Command, U.S. Army Civil Affairs and Psychological Operations Command, Fort Bragg, N.C.; died March 13 in Tikrit, Iraq, from a noncombat-related illness.
---
Soldier remembered for maturity, professionalism
The Associated Press
Steven Bishop was an even-keeled guy who liked hanging out at restaurants like D.J.'s Drive-In and listening to country music on the radio in his hometown, his friends said.
That calm demeanor was a necessity for his military job — Bishop was part of a four-person unit that interviewed religious and secular leaders in Iraq and helped build schools, roads and other infrastructure. They worked long days, sometimes up to 18 hours a day, in the six months Bishop was there.
"He was very mature, and that's the kind of person you wanted," said his supervisor, Sgt. 1st Class Chris Kern. "He was not very excitable."
Bishop, 29, of Christiansburg, Va., died of an illness March 13 in Tal Afar, Iraq. He was assigned to Fort Bragg. Bishop graduated in 1999 from Floyd County High School, where he was a starting tackle on the football team.
The soldier served for a time as a volunteer firefighter and also worked for a scrap metal processing company. But he joined the Army Reserve in 2008 "to make a difference for his country," his family wrote in his obituary.
His obituary said he was adventurous, loved a challenge and never met a stranger. Bishop is survived by his parents, two sisters, a brother and numerous other relatives.