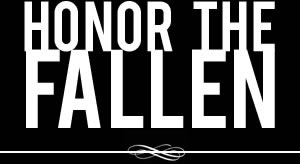 Honoring those who fought and died in Operation Enduring Freedom, Operation Iraqi Freedom and Operation New Dawn
Search Our Database
Army Cpl. Victor M. Langarica
Died January 20, 2007 Serving During Operation Iraqi Freedom
---
29, of Decatur, Ga.; assigned to the 86th Signal Battalion, Fort Huachuca, Ariz.; died in Baghdad on Jan. 20 when the UH-60 Black Hawk helicopter he was in crashed. Also killed were Col. Brian D. Allgood, Staff Sgt. Darryl D. Booker, Sgt. 1st Class John G. Brown, Lt. Col. David C. Canegata, Command Sgt. Maj. Marilyn L. Gabbard, Command Sgt. Maj. Roger W. Haller, Col. Paul M. Kelly, Staff Sgt. Floyd E. Lake, Capt. Sean E. Lyerly, Maj. Michael V. Taylor and 1st Sgt. William T. Warren.
* * * * *
Soldier remembered for upbeat attitude, fancy footwork
The Associated Press
On the job, Victor M. Langarica's enthusiasm was contagious.
"He was always motivated, and his motivation would rub off on you," said Staff Sgt. Stephanie Brown, a neighbor. "You might have been dragging your feet that day, but when he'd come along, you'd pick up your step."
Langarica, 29, of Decatur, Ga., was killed Jan. 20 in a helicopter crash in Baghdad. He was assigned to Fort Huachuca.
"He was very well-known across the post," said Lt. Robert Ashman. "Everywhere he went, he would meet people because of his personality. He always had a big grin on his face, and you couldn't help but go talk to him.
"He was a hard worker, but he was always having fun. He even made work fun," Ashman continued. "He was one of the best soldiers I've dealt with."
After hours, Langarica displayed fancy footwork on dance floors around the region, said Spc. Charley Harris. "He was a great dancer. Salsa, merengue, whatever," he said. "We would go to clubs, and he would out-dance the other dancers."
Langarica is survived by his mother, Pearl Marie Lucas stepfather, Jorge Delcid daughter, Devina Langarica and son, Devic Langarica.