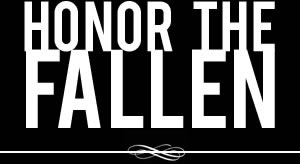 Honoring those who fought and died in Operation Enduring Freedom, Operation Iraqi Freedom and Operation New Dawn
Search Our Database
Army Cpl. Zachary D. Baker
Died May 28, 2007 Serving During Operation Iraqi Freedom
---
24, of Vilonia, Ark.; assigned to the 6th Squadron, 9th Cavalry Regiment, 3rd Brigade Combat Team, 1st Cavalry Division, Fort Hood, Texas; died May 28 in Abu Sayda, Iraq, of wounds sustained when their vehicle was struck by an improvised explosive device. Also killed were1st Lt. Kile G. West, Sgt. Anthony D. Ewing, Cpl. James E. Summers and Spc. Alexandre A. Alexeev.
---
Ark. soldier dies in Memorial Day roadside bomb attack
By The Associated Press
VILONIA, Ark. — An Arkansas soldier serving in Iraq died Monday after a roadside bomb exploded near the Bradley fighting vehicle he was in, his stepfather said Friday.
Spc. Zachary Baker, 24, of Vilonia died along with five others from a team racing to the scene of a U.S. helicopter crash, Ken Wilcher Jr. said. Baker served in the 1st Calvary out of Fort Hood, Texas, Wilcher said.
Baker is survived by his wife Christina and a 7-year-old son, Wilcher said.
"He was a good Christian man," Wilcher said. "He thought more about everybody else than he thought about himself."
Brig. Gen. Perry Wiggins, deputy director of operations for the Joint Chiefs of Staff, has described the crash as part of a "complex" attack by enemy forces who first shot down the helicopter, then used roadside bombs to kill troops rushing to the site. He said two men in the helicopter died in the Memorial Day crash.
Overall, a count by The Associated Press shows 45 military members from Arkansas have died in the Iraq war. Two Arkansans have died in Afghanistan.
---
Family, friends remember soldier killed in Iraq
The Associated Press
After insurgents shot down a U.S. helicopter, Army Cpl. Zachary D. Baker was part of a rescue team racing to the scene when a roadside bomb exploded underneath his Bradley.
"That's Bubba for you, always trying to help people, help the world — just give to everyone," said sister Kara Welcher. "He was just trying to help."
Baker, 24, of Vilonia, Ark., was killed during the ambush May 28 in Abu Sayda, Iraq. He was a 2002 high school graduate and was assigned to Fort Hood, Texas.
"He went to save his buddies, doing his job — what he wanted to do," said his father, Kenneth Welcher.
Capt. Mike A. Punaro said Baker was one of the most enthusiastic troopers in his unit. He "would not complain about any task or detail, he would just make sure that it got done. His enthusiasm rubbed off on those around him, and it made our troop a better place."
He loved his family, his platoon, the Red Sox and the Arkansas Razorbacks. He also is survived by his wife, Christina, and son, Andrew, 7.
"People need to remember him as a hero and he fought for his country. He wasn't just fighting for his family he was fighting for everybody," said Welcher.