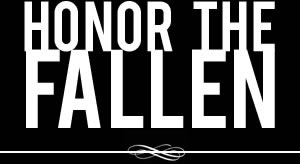 Honoring those who fought and died in Operation Enduring Freedom, Operation Iraqi Freedom and Operation New Dawn
Search Our Database
Army Lt. Col. Charles H. Buehring
Died October 26, 2003 Serving During Operation Iraqi Freedom
---
40, of Fayetteville, N.C.; assigned to Army Central Command Headquarters (Forward), Fort McPherson, Ga.; killed Oct. 26 during a rocket-propelled grenade attack on the Rasheed Hotel in Baghdad.
---
Former N.C. officer killed in Baghdad hotel remembered
Associated Press
FAYETTEVILLE, N.C. — A former Fort Bragg officer killed in a Baghdad hotel bombing in late October was a man who led by example, friends said.
More than 500 people attended a memorial service for Lt. Col. Charles H. "Chad" Buehring on Monday night at Westminster Presbyterian Church, where he and his family had been active members.
"He (would) lead from the front, rather than manage from the rear," said Bill Hayes, one of Buehring's former classmates at The Citadel.
Buehring, who was stationed at Fort Bragg for several years until last summer, was killed Oct. 26 in Iraq.
The 40-year-old father of two young boys was fatally injured during a rocket-propelled grenade attack on the Al-Rasheed Hotel in Baghdad. He was serving as the chief of the Military Information Support Team with the Coalition Provisional Authority.
Many who filled the church on Nov. 3 wore military, Boy Scout or Cub Scout uniforms. Buehring was an assistant scout master with Troop 709 of the Cub Scouts and Boy Scouts, both sponsored by the church.
"He was a good man," said John Voter, an assistant scoutmaster. "We're going to miss him."
Alan Mason, a Terry Sanford High School student and a member of Troop 709, played taps on his trumpet at the end of the service.
Buehring's wife, Alicia, moved from Fayetteville to Winter Springs, Fla., with sons Nick, 12, and Drew, 9, after her husband was deployed to Iraq. They returned for the memorial service.
A picture of Buehring in dress uniform was displayed in front of the church next to a blue flag, representing a cadet company of The Citadel.
Buehring graduated from the military college in Charleston, S.C., in 1985. He was commissioned a second lieutenant, infantry, and served in the Army for 18 years.
The Rev. Ben West, the pastor at Westminster, led the memorial service. He said Buehring followed the rules of the Army, family life and Christ.
"Chad Buehring laid down his life for me and for you," he said.
Buehring served in the 3rd Special Forces Group and then the 4th Psychological Operations Group at Fort Bragg. His permanent assignment was Army Central Command Headquarters at Fort McPherson, Ga. Eleven soldiers from Fort McPherson near Atlanta attended the memorial service.
Buehring will be buried in Arlington National Cemetery.
Memorials can be made to the Camp Scholarship Fund, Westminster Presbyterian Church, 2505 Village Drive, Fayetteville, N.C. 28304.