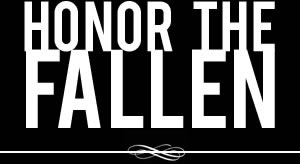 Honoring those who fought and died in Operation Enduring Freedom, Operation Iraqi Freedom and Operation New Dawn
Search Our Database
Army Lt. Col. Garnet R. Derby
Died February 9, 2009 Serving During Operation Iraqi Freedom
---
44, of Missoula, Mont.; assigned to the 3rd Battalion, 8th Cavalry Regiment, 3rd Brigade Combat Team, 1st Cavalry Division, Fort Hood, Texas; died Feb. 9 in Mosul, Iraq, of wounds sustained when an improvised explosive device detonated near his vehicle. Also killed were Sgt. Joshua A. Ward, Pfc. Albert R. Jex and Pfc. Jonathan R. Roberge.
---
Battalion commander killed in Iraq
By Michelle Tan
Staff writer
Lt. Col. Garnet R. Derby, commander of 3rd Battalion, 8th Cavalry Regiment, was killed Monday in a suicide car bomb attack in northern Iraq that also killed three of his soldiers and an Iraqi interpreter.
Derby, 44, of Missoula, Mont., was the 19th Army lieutenant colonel killed in Iraq since the beginning of the war and is believed to be one of only three battalion commanders killed by hostile fire in that war. The other soldiers killed in the attack were Sgt. Joshua A. Ward, 30, of Scottsville, Ky.; Pfc. Albert R. Jex, 23, of Phoenix, Ariz.; and Pfc. Jonathan R. Roberge, 22, of Leominster, Mass.
The soldiers belonged to Derby's personal security detachment. The interpreter, whose name was not released, had served with U.S. forces for three years before being assigned to 3rd Battalion, 8th Cavalry. He was scheduled to become a U.S. citizen in May.
The soldiers' battalion belongs to 3rd Brigade Combat Team, 1st Cavalry Division, of Fort Hood, Texas. The brigade deployed to Iraq in December and is on its third tour in Iraq.
The attack in Mosul was the deadliest single attack against American forces in Iraq in nine months, according to The Associated Press.
Derby, who went by the name Gary, and his soldiers were on their way to a combat operating outpost in a western Mosul neighborhood about 11 a.m. Monday when his Humvee was hit by the suicide car bomber, Army officials said.
The AP reported that the blast occurred as the American vehicles were passing near an Iraqi police checkpoint. A statement from the U.S. military said three soldiers died at the scene of the attack, while a fourth soldier and the interpreter died at a military hospital.
The last time a single attack claimed this many lives was May 2, when four Marines were killed in a roadside bombing in Anbar province, according to AP. Four soldiers were killed Jan. 26 when their OH-58D Kiowa helicopters crashed in Kirkuk, but officials have said the crash did not appear to have been caused by hostile fire, according to AP.
In the early morning hours Tuesday, more than 1,500 soldiers stood in formation on the landing strip of the airfield at Forward Operating Base Marez as the remains of the fallen soldiers were loaded onto a C-130 Hercules for the journey back to the United States. A memorial service for the men took place Friday at FOB Marez.
"We honor Lt. Col. Derby and the members of his PSD who made the ultimate sacrifice in the defense of freedom for not only the people of Iraq but for the lives of our citizens in America as well," Col. Gary Volesky, commander of 3rd BCT, 1st Cavalry, said during the service, according to information from Multi-National Division-North. "Of all the soldiers I have known and lost during my time in the Army, I have never lost a closer friend than Gary Derby."
Maj. John Cogbill, the executive officer of 3rd Battalion, 8th Cavalry, became the interim battalion commander, and a new commander has been identified and will take command soon, according to information provided by 3rd BCT, 1st Cavalry.
Enlisted in Guard
Derby enlisted in 1985 as a cavalry scout in the Montana National Guard and was commissioned as an armor officer in 1989, according to 3rd Battalion, 8th Cavalry's Web site. He has served as a tank platoon leader, company executive officer and battalion maintenance officer with 3rd Battalion, 64th Armor Regiment, 1st Brigade, 3rd Infantry Division, in Schweinfurt, Germany; operations officer of the Sacramento Recruiting Battalion in California; company commander with 3rd Battalion, 69th Armor Regiment, 1st Brigade, 3rd Infantry Division, at Fort Stewart, Ga.; and as a staff trainer at the National Training Center at Fort Irwin, Calif.
After attending the Command and General Staff College at Fort Leavenworth, Kan., Derby was assigned to 1st Battalion, 67th Armor Regiment, 2nd BCT, 4th Infantry Division, at Fort Hood, where he served as a battalion S-3 when the unit deployed to Baqubah, Iraq, from 2003 to 2004, and later as the brigade's executive officer, from 2004 to 2005. From 2005 to 2006 he served as the 4th ID and Multi-National Division-Baghdad chief of operations in Baghdad, and his most recent assignment was as the deputy chief of staff of 4th ID.
His awards and decorations include the Bronze Star with one oak leaf cluster, the Purple Heart, the Army Meritorious Service Medal with three oak leak clusters, the Army Commendation Medal, the Iraqi Campaign Medal, the Global War on Terrorism Expeditionary and Service medals, and the Combat Action Badge. He also had the Order of Saint George and Order of Saint Maurice bronze medallions and the covenant Tarantula Belt Buckle #358.
Before the Feb. 9 attack, nine colonels and 25 lieutenant colonels had been killed supporting Operating Iraqi Freedom, according to data compiled by Army Times. Eight of the colonels were in the Army; 18 lieutenant colonels were soldiers. Of the 18 Army lieutenant colonels, 12 were killed by hostile action.
One Army colonel and eight lieutenant colonels, six of them Army, have been killed in Operation Enduring Freedom.
---
Services held for Mont. soldier
The Associated Press
BILLINGS, Mont. — Lt. Col. Gary Derby, who was killed by a roadside bomb in Iraq, was remembered Feb. 27 as a dedicated soldier, a devoted father and a loving husband.
Derby, 44, of Missoula, died Feb. 9 in Mosul in an attack that killed three other soldiers and an interpreter.
Brig. Gen. David Hogg, the military presiding general officer at the service, said Derby was a proud Montanan, a solid soldier and a true friend who died serving his country.
Capt. Robert Tindall, who served under Derby, said Derby cared about his soldiers and gave company officers the freedom to command.
The memorial service was held at Faith Chapel in Billings. Derby was to be buried Feb. 27 at Fort Harrison State Veterans Cemetery, west of Helena.
Derby was a member of the 3rd Battalion, 8th Cavalry Regiment, 3rd Brigade Combat Team, 1st Cavalry Division from Fort Hood, Texas.
---
Battalion commander remembered for leadership, family devotion
The Associated Press
Brig. Gen. David Hogg recalled his first meeting with Garnet R. Derby in Iraq in 2003. He recalled Derby as a "gruff, knuckle-dragging guy."
"He was a superb, dirty-boots officer," Hogg said. "He understood leaders lead from the front."
Derby, 44, of Missoula, Mont., was killed Feb. 9. when his vehicle was destroyed by a car bomb. He was assigned to Fort Hood and was on his third tour in Iraq.
Derby joined the Montana Army National Guard in 1985 as a cavalry scout. He was an ROTC member at the University of Montana, where he earned a degree in physical education.
Hogg said he used to tease Derby about his given name, Garnet. That was before Hogg knew about Montana's Garnet Mountains. Derby took the ribbing, Hogg said, but responded with a "Sir, give me a break."
About 90 days before the end of each of his tours, Derby would start a letter-writing campaign to his children, Todd said. The daily missives were a countdown, eventually to the number of seconds, until the family would be reunited.
He is survived by his wife, Brenda, and their children, Jennifer, Matthew and Benjamin.