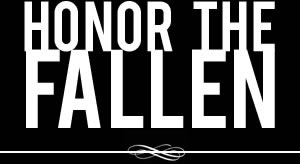 Honoring those who fought and died in Operation Enduring Freedom, Operation Iraqi Freedom and Operation New Dawn
Search Our Database
Army Lt. Col. Kim S. Orlando
Died October 16, 2003 Serving During Operation Iraqi Freedom
---
43, of Tennessee; commanding officer of the 716th Military Police Battalion, 101st Airborne Division (Air Assault), based in Fort Campbell, Ky.; killed while attempting to negotiate with armed men who were congregating on a road near a mosque after curfew on Oct. 16 in Karbala, Iraq. Also killed in the attack were Staff Sgt. Joseph P. Bellavia and Cpl. Sean R. Grilley. Seven other U.S. soldiers were wounded.
---
101st Airborne remembers lieutenant colonel killed in Iraq
Associated Press
FORT CAMPBELL, Ky. — The highest-ranking Army officer killed in hostile fire in Iraq never hesitated to lead his soldiers personally, whether on a three-mile run in below-freezing temperatures or on patrol in the streets of Karbala.
That was how comrades from the 101st Airborne Division remembered Lt. Col. Kim S. Orlando during an Oct. 24 funeral service.
Six pallbearers, decked in the dark-green ceremonial uniforms bearing the "Screaming Eagle" patch of the 101st, waited patiently to bring Orlando's casket into the brick-and-glass chapel. They stood at attention for nearly an hour as hundreds of family, friends and soldiers filed in.
Maj. Darryl Johnson, of the 716th Military Police Battalion, said Orlando, the battalion commander, was "constantly moving to the front and disregarding his own safety."
Orlando's funeral was held the same day the Army announced that another soldier from the division was killed by small arms fire in Mosul, Iraq. That soldier was not immediately identified.
Orlando's death shocked soldiers and friends.
Terry Moreau, a retired colonel and former commander of the 716th, said he has received numerous messages of condolence, some angry, since Orlando was killed.
"Expletives were not deleted," he said. "I got to tell you, there's a lot of frustration there" among Orlando's men.
Orlando, 43, was posthumously award the Bronze Star and the Purple Heart. He was among three Fort Campbell soldiers killed Oct. 16 in a clash with gunmen guarding the headquarters of a Shiite cleric in southern Iraq.
The two other soldiers killed were Staff Sgt. Joseph P. Bellavia, 28, of Wakefield, Mass.; and Cpl. Sean R. Grilley, 24, of San Bernardino, Calif. Services for Bellavia and Grilley were pending, according to a statement from Fort Campbell.
The battalion comprised no fewer than 400 soldiers, and Orlando made it a point to learn the name of each one, said Sgt. Maj. Rodney Smith, a battalion member.
"For a battalion commander to know your name, that touches anybody," Smith said.
His soldiers and his family were paramount to Orlando. When not on duty, he spent as much time as possible with his wife, Sherry, and his two sons, Gregory, 16, and Jason, 10.
He enlisted in the Army as a military policeman in 1982 and was commissioned at Fort Benning, Ga., in 1986. He served in the 1991 Persian Gulf War, and thereafter rose quickly to the rank of lieutenant colonel. He was picked to study at the FBI's National Academy in Quantico, Va. — an exclusive honor for military policemen.
Friends and comrades said Orlando excelled in everything he expected from his soldiers, including physical fitness.
Chaplain Maj. Steve Turner recalled participating in a particular run Orlando led his soldiers on one frigid January morning. Shorts only — no warm-up pants; jackets were optional.
"We got to the line; the whistle blew. And Col. Orlando led the pack," Turner said. "He led by example."
When the service ended, soldiers emerged from the chapel, adjusting their black berets. A funeral procession left Fort Campbell for a private burial at Nashville National Cemetery in Tennessee, where Orlando grew up.
Two other Army lieutenant colonels have died in the war, one in a traffic accident and one of non-combat injuries.