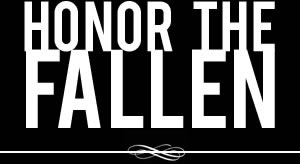 Honoring those who fought and died in Operation Enduring Freedom, Operation Iraqi Freedom and Operation New Dawn
Search Our Database
Army Lt. Col. Michael J. McMahon
Died November 27, 2004 Serving During Operation Enduring Freedom
---
41, of West Hartfored, Conn.; assigned to the 3rd Squadron, 4th Cavalry Regiment, 25th Infantry Division (Light), Schofield Barracks, Hawaii; killed Nov. 27 when the contract aircraft in which he was riding crashed in Bamian, Afghanistan. Two other soldiers also died in the crash: Chief Warrant Officer Travis W. Grogan and Spc. Harley D.R. Miller.
---
Former Connecticut resident killed in Afghanistan
Associated Press
HONOLULU — The Pentagon on Wednesday confirmed that three soldiers killed in a plane crash high in Afghanistan's snow-covered mountains last weekend were from Schofield Barracks.
The remains of Lt. Col. Michael J. McMahon, 41, formerly of West Hartford, Conn.; Chief Warrant Officer Travis W. Grogan, 31, of Moore, Okla.; and Spc. Harley D. Miller, 21, of Spokane, Wash., were recovered, along with three civilian crew members, aboard the plane. Their bodies were being flown back to the United States.
McMahon was the 20th person with Connecticut ties to be killed in Iraq or Afghanistan since March 2002. A family member told The Hartford Courant that he is to be buried at West Point.
McMahon was born in Fort Campbell, Ky., and raised in West Hartford. The son of retired Lt. Col. Dennis McMahon and Elizabeth McMahon, he graduated from Conard High School in 1981, the newspaper reported. His stepmother, Maria O'Neil McMahon, taught in the social work department at St. Joseph College in West Hartford.
After graduating from the United States Military Academy in 1985, he was commissioned in the aviation branch. He and his wife, Jeanette, also a lieutenant colonel, have three children.
McMahon became the leader of the 3rd Squadron, 4th U.S. Cavalry at Schofield Barracks in June 2003 after having served in various capacities at home and abroad in Europe and Korea.
He commanded Task Force Saber in Afghanistan. The group covers the western part of the country, according to military Web sites. His troops were responsible for provincial reconstruction teams supporting security and reconstruction efforts in the cities of Herat and Farah, the military said.
Nora Boyer, one of McMahon's sisters, told the Courant in a phone interview from her home in New Jersey that the family learned of his disappearance on Saturday.
"Between him and me it was always, 'Mike, are you having the time of your life?"' she said. "And he'd be saying, 'Yep, Nora, I'm having the time of my life."'
"He was a man who loved his troops and would take care of them," Boyer said.
The fixed-wing CASA 212 plane carrying the three soldiers went down Saturday, but search efforts were complicated by bad weather and difficult terrain, said military spokesman Maj. Mark McCann.
A plane carrying the bodies of the six plane crash victims back to the United States left Bagram late Tuesday, bound for Dover Air Force Base in Delaware, McCann said.
"An investigation will be conducted to determine the cause of the crash. However, at this time, we have no indication this crash was caused by hostile fire," McCann said.
The bodies were found amid the debris of the plane in the Hindu Kush mountains, southeast of Bamiyan.
"The indications we have is that it got into a valley and tried to gain altitude quickly," Maj. Gen. Eric Olson told The Associated Press. "The pilot apparently recognized that he was not going to be able to gain altitude quickly enough and tried to make a very dramatic turn, didn't make it and crashed into a very narrow valley."