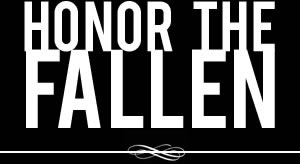 Honoring those who fought and died in Operation Enduring Freedom, Operation Iraqi Freedom and Operation New Dawn
Search Our Database
Army Lt. Col. Ralph J. Marino
Died September 14, 2008 Serving During Operation Iraqi Freedom
---
46, of Houston, Pa.; assigned to U.S. Army Central Command, Camp Arifjan, Kuwait; died Sept 14 at Camp Buehring, Kuwait, from a non-combat related illness.
---
Lt. Col. was veteran of Panama, first Gulf War and Afghanistan
The Associated Press
A well-behaved high school student, Ralph J. Marino didn't call attention to himself, but he was crucial to the team's success, said his former basketball said.
"If you had a son, that's how you wanted him to grow up to be," said Gary Popiolkowski. "He wasn't a starter, but he was one of the guys you needed on your team."
Marino, 46, of Houston, Pa., died Sept. 14 at Camp Buehring, Kuwait, after a noncombat incident. He was assigned to Camp Arifjan, Kuwait.
Marino graduated in 1984 from Washington & Jefferson College with a bachelor's degree in political science. He received his commission in the Army the same year.
Jones said Marino served in two other combat tours before this tour in Kuwait. He served in Saudi Arabia in 1991 during Operation Desert Storm and in 2003 in Afghanistan.
His military career also included tours in Panama, where he was instrumental in the capture of Manuel Noriega; Honduras; Puerto Rico; Baumholder, Germany; Fort Bragg; Flagstaff, Ariz.; Dallas,Fort Worth Airport and Japan.
He is survived by his parents, Ralph J. and Janice Marino.