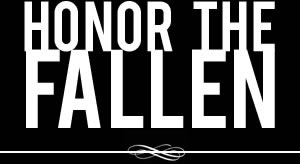 Honoring those who fought and died in Operation Enduring Freedom, Operation Iraqi Freedom and Operation New Dawn
Search Our Database
Army Maj. Andrew J. Olmsted
Died January 3, 2008 Serving During Operation Iraqi Freedom
---
37, of Colorado Springs, Colo.; assigned to the Military Transition Team, 1st Brigade, 1st Infantry Division, Fort Riley, Kan.; died Jan. 3 in As Sadiyah, Iraq, of wounds sustained when insurgents attacked his unit using small-arms fire during combat operations. Also killed was Capt. Thomas J. Casey.
---
Major's final blog entry posted after his death
The Associated Press
DENVER — Maj. Andrew Olmsted's "Final Post" was published online — after the Rocky Mountain News blogger was killed in Iraq.
Olmsted died Thursday with another soldier, Capt. Thomas J. Casey, 32, of Albuquerque, when rebels attacked with small arms near Sadiyah, the military said.
Olmsted, who began writing for the News on May 21 and described himself as a libertarian, had written what he called "Final Post" about his death. He asked a friend to post it on his Web site AndrewOlmsted.com if he died in Iraq.
In it, Olmsted, 37, warned against making his death an argument for or against the war.
"My life isn't a chit to be used to bludgeon people to silence on either side," he wrote. "I have my own opinions about what we should do about Iraq, but since I'm not around to expound on them I'd prefer others not try and use me as some kind of moral capital to support a position I probably didn't support."
He also quoted Plato as saying "only the dead have seen the end of war."
"The news is devastating," News Editor John Temple said. "The major was a brave man who obviously thrived on sharing his experiences and thoughts on his blog. He provided a perspective on Iraq that would have been impossible for a journalist. Our thoughts are with his wife, family and unit."
The Department of Defense said Olmsted and Casey were assigned to the Military Transition Team, 1st Brigade, 1st Infantry Division at Fort Riley, Kan.
Olmsted leaves behind his wife of 10 years, Amanda Wilson, of Colorado Springs.
"Believe it or not, one of the things I will miss most is not being able to blog any longer," Olmsted wrote. "The ability to put my thoughts on (virtual) paper and put them where people can read and respond to them has been marvelous, even if most people who have read my writings haven't agreed with them. If there is any hope for the long term success of democracy, it will be if people agree to listen to and try to understand their political opponents rather than simply seeking to crush them."