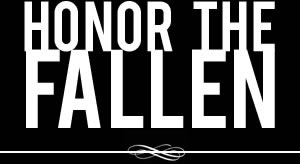 Honoring those who fought and died in Operation Enduring Freedom, Operation Iraqi Freedom and Operation New Dawn
Search Our Database
Army Maj. Christopher J. Splinter
Died December 24, 2003 Serving During Operation Iraqi Freedom
---
43, of Platteville, Wis., assigned to the 5th Engineer Battalion, 1st Engineer Brigade, based in Fort Leonard Wood, Mo., killed while in a vehicle that was struck by an improvised explosive device, on Dec. 24 near Samarra, Iraq.
---
In a Christmas letter to his parents, Maj. Christopher J. Splinter said he believed the U.S. efforts in Iraq were progressing slowly, but in a positive direction.
"We will be successful, but must dig in our heals for the long term," Splinter wrote. "Ten years from now, Iraq will be the show state in the Middle East. This is dependent on America not losing hope and forcing the army to depart early."
Splinter, 43, of Platteville, Wis., died Dec. 24 near Samarra, Iraq, when the vehicle he was in hit a homemade bomb. He was stationed at Fort Leonard Wood, Mo. Fort Leonard Wood's Col. Paul Kelly visited Splinter's 5th Engineer Battalion in Iraq about two months before Splinter died, and the men talked with pride about rebuilding six schools and repairing other infrastructure ripped apart by the war.
"I remember sitting down with Maj. Splinter and discussing the operation," Kelly said. "We talked about his family. He also expressed pride in being able to serve his country."
Splinter joined the ROTC program at the University of Wisconsin-Platteville in 1986. He graduated with a bachelor's degree in business administration in 1990 and went on active duty as an engineer. He is survived by his wife, Penny — who had been his high school sweetheart — and their children, 13-year-old Mitchell and 10-year-old Rachel.
— Associated Press