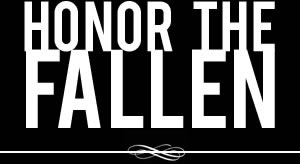 Honoring those who fought and died in Operation Enduring Freedom, Operation Iraqi Freedom and Operation New Dawn
Search Our Database
Army Maj. Dwayne M. Kelley
Died June 24, 2008 Serving During Operation Iraqi Freedom
---
48, of Willingboro, N.J.; assigned to the 432nd Civil Affairs Battalion, Green Bay, Wis.; died June 24 in Baghdad, Iraq, of wounds sustained from a bomb blast. Also killed was Chief Warrant Officer Robert C. Hammett.
---
N.J. trooper killed in Iraq
By Michael J. Feeney and Jason Tsai
NorthJersey.com
A New Jersey state trooper serving in the war in Iraq was among those killed in a bomb attack in Iraq, authorities have confirmed.
Detective Sgt. First Class Dwayne M. Kelley, 48, of South Orange, was among 10 people — including four Americans — killed in a bomb attack in an office in Sadr City yesterday. He was one of the Americans working to restore local government in the former Shiite militia stronghold.
Kelley, who served as a major with the civil affairs unit of the Army Reserve, was a member of the counter terrorism bureau.
"This was his third deployment to Iraq," said State Police Capt. Al Della Fave. "He was there to help reconstruct the government and help build the communities."
Kelley's wife, 21-year-old daughter and other loved ones who gathered at his South Orange apartment said through a trooper posted at the complex that they didn't want to comment. They were visited by, among others, the State Police superintendent, Col. Rick Fuentes.
State Police Sgt. Guy Packwood, who spent much of today outside the apartment complex, said he'd known Kelley several years. Kelley had volunteered with the Beth-El Masonic Temple in Newark and did work with the Shriners, he said.
"He believed in what he was doing, and he loved doing it," Packwood said. "If this would have happened to me, I would have wanted him standing sentry."
A big basketball fan, Kelley often joked that he could have played for the New York Knicks, said neighbor Shan Atkinson, 62, who had known him the past four years.
Whenever she ran into him in the laundry room of the complex, Atkinson said, Kelley playfully asked: "What did you cook for me today?" Kelley's grandparents were full-bloodied Cherokees, Atkinson said, and she often made him traditional food. He liked Arabic food, as well, she said, noting that she'd made grape leaves for Kelley the last time she saw him.
"He was very nice, very friendly, always smiling," Atkinson said.
The strapping father of two became a state trooper in February 1988. In addition to serving on the state police terrorism task force, he also worked with the FBI's terrorism task force in Newark, the captain said. Kelley began his work overseas in November, before the holidays, he said.
He received a valor award for his work in Guantanamo Bay assisting the FBI terrorism task force by interviewing detainees, said Della Fave. Kelley was also awarded for his work in the state police's auto theft unit.
Kelley was a "tremendous tool" in Iraq, especially because he spoke Arabic, said Della Fave.
The news comes on the same day that a New Jersey National Guard Unit left the Teaneck armory for deployment to Iraq. This morning they traveled to McGuire Air Force Base and then will head to Fort Bliss, Texas, where they will begin two months of desert training before leaving for duty in Iraq in September.
It also comes amid news of a roadside bomb killing three American soldiers and an interpreter north of Baghdad.
The Iraqi Defense Ministry spokesman suggested that Iraqi officials — and not the Americans — were the main target.
At least 25 service members have died this month, with eight deaths coming since Friday. May's death tally of 19 was the lowest monthly toll of the Iraq conflict.
The recent deaths brought to at least 4,109 the number of U.S. military members who have died in the Iraq war since it began in March 2003, according to an Associated Press count.
The fighting in the south broke out before dawn near Nassiriyah, 200 miles south of Baghdad, as Iraqi forces were conducting house-to-house searches for Shiite militants.
Nassiriyah police chief Brig. Gen. Sabah al-Fatlawi said 14 suspects had been arrested but that sporadic clashes were continuing.
The area is a stronghold of the Mahdi Army of anti-U.S. cleric Muqtada al-Sadr and has been plagued by power struggles between rival Shiite factions — some with close ties to the Shiite-led national government.
Internal Shiite rivalries may have been behind Tuesday's deadly blast inside the district council building in Sadr City, al-Sadr's Baghdad stronghold. The bomb went off inside a councilman's office ahead of an election to choose a new chairman of the council.
Defense spokesman Maj. Gen. Mohammed al-Askari said a preliminary investigation indicated that the Iraqi council members were the main target of the blast.
"The presence of the American forces and embassy employees was by chance," al-Askari said. "Chance played a role in the casualties among the Americans."
A dozen people were being detained for questioning, including 10 security guards.
Packwood, of the State Police, said Kelley's body most likely will be returned to Dover Air Force Base in Delaware later this week. A former State Police captain who's also stationed in Iraq had remained with his body, Packwood said. Meanwhile, outside Kelley's home, various troopers continue to take turns standing sentry.