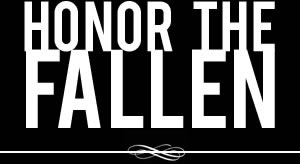 Honoring those who fought and died in Operation Enduring Freedom, Operation Iraqi Freedom and Operation New Dawn
Search Our Database
Army Maj. Gen. Harold J. Greene
Died August 5, 2014 Serving During Operation Enduring Freedom
---
55, of Schenectady, N.Y.; assigned as deputy commanding general of Combined Security Transition Command-Afghanistan; died Aug. 5 of wounds caused by small-arms fire in an insider attack in Kabul, Afghanistan.
---
Pentagon ceremony recalls Army 2-star killed in Afghanistan
By Michelle Tan
Staff writer
Maj. Gen. Harold Greene, the first general officer to be killed on the battlefield since the Vietnam War, was remembered Wednesday as a leader, scholar and family man who cared deeply about soldiers.
A standing room-only crowd gathered in the Pentagon auditorium for the memorial ceremony, which was marked with tears but also laughter as Greene was remembered for his sharp wit, his love of the Boston Red Sox and his outsized personality.
Greene was killed Aug. 5 in a deadly insider attack in Kabul, Afghanistan. He will be laid to rest Thursday at Arlington National Cemetery.
Greene's death is "an exceptionally painful loss for the Greene family and the Army family," Army Chief of Staff Gen. Ray Odierno said.
"We can never repay those who raised their right hands and gave their lives to our country," he said. "What I'll always remember about Harry is he was a true patriot and the epitome of what we expect of our senior leaders."
Greene was the deputy commanding general of Combined Security Transition Command-Afghanistan. CSTC-A, along with the NATO Training Mission-Afghanistan, is primarily responsible for training and advising the Afghan National Security Forces.
Greene was committed to his work and passionate about providing soldiers with the best possible gear and protection, Odierno said.
"His dedication and work saved countless lives," he said. "I believe he had a rare combination of intellect, passion and the warrior ethos."
Greene's life "will be remembered not for how it ended but for what he achieved," said Heidi Shyu, the assistant secretary of the Army for acquisition, logistics and technology.
"He was passionate about our responsibility to provide the best equipment to our soldiers," she said.
Greene also possessed a "truly gregarious" personality, and he was a "gifted mentor," Shyu said.
Col. Ken Rodgers, Greene's chief of staff in Afghanistan, agreed.
"I am one of hundreds of officers that he mentored and made a big impact on," Rodgers said. "It didn't matter whether you worked for him or not, anybody who asked for his help, asked for mentoring, for guidance, he'd say 'get on my calendar.' "
Greene often walked the offices and hallways where he worked, and he knew everyone by name, said Rodgers, who first met Greene in 1996 and has worked with him five times since then.
"If he made eye contact with someone, he'd talk to them," Rodgers said.
Rodgers did not go with Greene on the Aug. 5 visit to The Marshal Fahim National Defense University in Kabul.
When news of the attack, which also left 15 troops wounded, got back to the headquarters, Rodgers said he was in shock.
"Your very initial response is, 'This can't be true,' but, of course, it was," he said. "It was just extremely difficult. I'm still getting my head around it."
Greene, 55, was born in Boston and commissioned at Rensselaer Polytechnic Institute as an engineer officer in 1980. He held a doctorate in materials science, master's degrees in engineering and a master's in strategic studies.
Greene served in Louisiana, Germany, New Jersey, Missouri and at the Pentagon, spending much of his career in acquisitions. His most recent assignment before deploying to Afghanistan in January was as the deputy for acquisition and systems management in Shyu's office.
Greene is survived by his wife, retired Col. Susan Myers, his daughter Amelia, his son 1st Lt. Matthew Greene, his daughter-in-law Kasandra, and his father Harold Greene.
Timothy Goddette, the deputy program executive officer for Program Executive Office Soldier, said he and Greene joined the Army about the same time as engineer officers. They crossed paths throughout their careers as they both got into acquisition, and they eventually worked together at the Pentagon, Goddette said.
"When you think of General Greene, he just demonstrated a combination of humor and humility," Goddette said. "He put everyone at ease so they could be themselves, and the one thing he always did was he took the time, whether it was to talk to you or to care about what you were doing."
Greene also had the ability to motivate and inspire others, Goddette said.
"You wanted to follow him because he quickly gained your trust," he said. "He was always somebody that found the best in everybody. It wasn't uncommon for him to challenge you to do something that maybe you thought was outside your capability, but he knew you could do it, and he would challenge you to do it. The one thing you never wanted to do was disappoint him. You always wanted to do your best."
Greene's ability to inspire others and his affinity for people were two traits that came up repeatedly among soldiers and colleagues who had worked with him.
"Everywhere he went, he made an impact," Rodgers said. "He realized it was never about him. It was always about the people around him. This has hit a lot of people very hard."
Part of Greene's ability to put people at ease was his sense of humor, said those who worked with him.
"He made briefing easy because he had a great sense of humor, and even if you said something that wasn't quite correct, he would crack a joke to lighten the mood," said Maj. James Burkes, who is deployed and worked for Greene in the CSTC-A integration cell.
Greene also was "scary smart," Burkes said.
"You would start talking about an action and before you could finish your thought he would know more about the topic than you did," he said.
Greene took the time to get to know his officers and their families, said Col. Frederic Drummond, the director of engineering for CSTC-A.
"He had this unique aura about him," Drummond said, recalling the first time he met Greene in Afghanistan. "He made you feel comfortable, and he had this enormous character and love for the profession."
Drummond said he and Greene traveled together often, checking out the various CSTC-A engineer projects across Afghanistan.
"He'd say, 'Fred, you can't get things fixed sitting behind a computer,' " Drummond said. "That was his ethos. He would not sit behind a desk. He had to be out there, to be a hands-on type of leader."
His staff rarely saw Greene unhappy or moody, said Lt. Col. Wayne Turnbull, the deputy director of the security assistance office in CSTC-A.
"He knew how to mix humor with mission focus, and it really promoted a really good work environment," he said.
Greene would regularly visit the soldiers, sailors, airmen and Marines who worked in the CSTC-A offices, Turnbull said.
He'd joke with them and find out how they were doing. A "huge Boston fan," Greene would poke fun at the New York Yankees, and "he could take it as well as he could dish it out," Turnbull said.
During the weekly staff calls, Greene would bring out his stuffed cat named Earl, Turnbull said.
"If you threw somebody under the bus for the week, you got Earled," he said. "It was quite humorous, and Earl the Cat took some trips around the area of operations, with General Greene's blessing."
The troops and civilians at CSTC-A are struggling with their loss, but they're coping and trying to get back to work, as Greene would want them to, Turnbull said.
Everyone who wanted to go was able to fly to Bagram Airbase for the ramp ceremony to send off Greene, he said.
"It was very cathartic for people to be able to go see the wounded, especially the ones who were still awake and in good spirits, and say farewell to General Greene," he said.
Paula Coffer, who is a resource management financial advisor for the command, said she struggled with whether she should stay in Afghanistan.
"I contemplated, 'these people don't appreciate us, they killed my general, do I want to be here?' I thought about that and thought, 'What would Harry do?' " she said. "He'd probably chew me out, and I know he would tell me to stay the course. It's tough, but we're strong in heart, and we're strong in mind."
Capt. Todd Williams, the external audit manager for CSTC-A, agreed.
"Quite honestly, the first couple days were terrible," he said. "It was like everything was in slow motion, but every day is a better day. We know how General Greene was. He'd want us to keep pushing on.
---
Cuomo orders flags at half-staff for two-star
The Associated Press
ALBANY, N.Y. — Gov. Andrew Cuomo has ordered flags on state government buildings across New York to be flown at half-staff to honor the general from upstate who was killed in Afghanistan Tuesday.
The U.S. military says 55-year-old Army Maj. Gen. Harold Greene of Falls Church, Virginia, died Tuesday when a gunman believed to be an Afghan soldier opened fire at a military academy near Kabul.
Greene was born in Albany and graduated from high school in suburban Guilderland. He was a 1980 graduate of from Rensselaer Polytechnic Institute in nearby Troy, where he earned degrees in engineering.
Greene is survived by his wife, Susan, and their two children, Matthew and Amelia.
Cuomo on Wednesday ordered flags on state government buildings to be flown at half-staff Thursday.