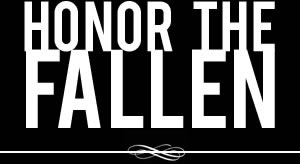 Honoring those who fought and died in Operation Enduring Freedom, Operation Iraqi Freedom and Operation New Dawn
Search Our Database
Army Maj. Gregory J. Fester
Died August 30, 2005 Serving During Operation Iraqi Freedom
---
41, of Grand Rapids, Mich.; assigned to the Civil Affairs and Psychological Operations Command, U.S. Army Reserve, Fort Bragg, N.C.; killed Aug. 30 when an improvised explosive device detonated near his dismounted patrol in Iskandariyah, Iraq.
---
Soldier killed in Iraq explosion
Associated Press
The next care package being prepared for Gregory J. Fester contained a pink and yellow, flower-shaped dog toy for a pup he had adopted.
"I'd be talking on the phone and I'd hear him say, 'Oh, hi, Snowball,"' said his wife, Julie Fester. "It was like no dog I'd ever seen — white and straggly."
Fester, 41, of Grand Rapids, Mich., was killed Aug. 30 by a bomb blast in Iskandariyah. He was based at Fort Bragg.
The rest of the care package offered a picture of Fester: his three favorite magazines — National Geographic, Car & Driver and Popular Mechanics — and DVDs of the movie "Coach Carter" and the first two seasons of "Seinfeld."
His wife also planned to send him a book of constellations. He loved the night sky and was always pointing out the Big and Little dippers. "He said the sky was so clear over there," she said of
Iraq. "You could see even more of the constellations."
He attended Ohio State University and served in the Army for 8 1/2 years, including a stint in Operation Desert Storm, before taking a job in pharmaceutical sales at Pfizer Inc.
He also is survived by his children Jenni, 16, Megan, 13, and Peyton, 6.