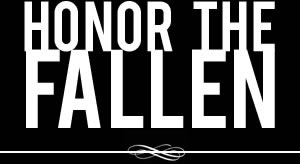 Honoring those who fought and died in Operation Enduring Freedom, Operation Iraqi Freedom and Operation New Dawn
Search Our Database
Army Maj. Henry S. Ofeciar
Died August 27, 2007 Serving During Operation Enduring Freedom
---
37, of Agana, Guam; assigned to the 1st Brigade, 1st Infantry Division, Fort Riley, Kan.; died Aug. 27 at Forward Operating Base Naray, Afghanistan, of wounds sustained when insurgents attacked his unit during combat operations in Jalalabad, Afghanistan. Also killed were Master Sgt. Scott R. Ball and Sgt. Jan M. Argonish.
---
Ofeciar laid to rest
By Lacee A.C. Martinez
Pacific Sunday News
As a black Talofofo mayor's office pickup bedecked with the American and Guam flags pulled up to a tight corner in the southern village yesterday, Rick San Nicolas and his cousin Hana Johnston fell quiet.
The two were among dozens of people who gathered along Route 2 — the main road through the village — to the San Miguel Catholic Church to welcome a silver hearse led by the mayor's office pickup and carrying the body of the island's latest casualty in the war on terror.
The island yesterday buried Maj. Henry Ofeciar.
He was killed in combat Aug. 27 when enemy forces using small arms fire and rocket-propelled grenades attacked his unit in Afghanistan. He was 37.
The soldier, assigned to the 1st Brigade, 1st Infantry Division, out of Fort Riley, Kan., was embedded with the Afghan police before his death.
"He was always a hero even before he passed away," the 19-year-old Johnston said.
Hundreds quickly filled the tiny Talofofo church to pay their last respects to the soldier who was last on island during the first week of August to bury a close aunt.
As the crowds lined up to pay final respects to the soldier and to console his family, Guam National Guard adjutant general Maj. Gen. Donald Goldhorn presented the soldier's wife, Angali Medappa; mother, Agnes Rillera; and father, Pedro Ofeciar with military awards Henry Ofeciar earned for his service and sacrifice.
Henry Ofeciar was posthumously awarded the Bronze Star medal, Purple Heart medal, Afghanistan Campaign medal and Combat Action Badge.
"We have to remember families as well because they also made a tremendous sacrifice," Goldhorn said in an interview yesterday.
"I try to communicate to the families that their sacrifice will not be forgotten and is not in vain. We will do whatever we can to pay the finest tribute to their soldier."
Eulogy
Army Maj. John Espinosa arrived from Georgia to offer a eulogy for Henry Ofeciar. He had known and worked with Henry Ofeciar for two years.
Espinosa said it was an honor to deliver Henry Ofeciar's tribute.
Espinosa said the soldier leaves behind a strong legacy, especially among his peers who held an off-island memorial service for the fallen soldier.
He said Henry Ofeciar was known among his peers as a "quintessential warrior scholar" and regarded as friendly and dedicated to fellow service members and his country.
"All those people who knew him shared nothing but happy memories," Espinosa said. "The common thread in these memories was his passion for what he did and the love and respect he showed to everyone around him regardless of their rank."
The soldier's sister, Orlene Arriola, took to the church podium during yesterday's funeral Mass. She struggled with her emotions as she thanked the mourners for supporting the family.
Arriola said her brother was a vibrant soldier who spent every minute he had during his short visit on Guam with family and friends.
During her address to the packed church, Arriola said she had often worried that her unborn son would never have a chance to meet her brother.
"I know my baby will have a new guardian angel in heaven and this gives me great comfort," she said as her voice trembled.
"Rest in peace, my mother's son and our proud hero, for no one will replace you in our memories and hearts," Arriola said. "For there is no one who will fill the boots you left behind."
The soldier's body was led to the Guam Veterans Cemetery in Piti where an Army Reserve honor guard carried his flag-draped coffin to its final resting place.