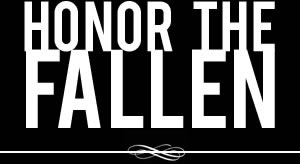 Honoring those who fought and died in Operation Enduring Freedom, Operation Iraqi Freedom and Operation New Dawn
Search Our Database
Army Maj. Michael S. Evarts
Died January 17, 2011 Serving During Operation New Dawn
---
41, of Concord, Ohio; assigned to 256th Combat Support Hospital, U.S. Army Reserve, Twinsburg, Ohio; died Jan. 17 in Tikrit, Iraq, in a non-combat-related incident.
---
Reservist was active, fun-loving
The Associated Press
Mike Evarts ran marathons, skied on both snow and water, and loved music. His close friends say he always was full of energy, goodwill and humor.
"He had a big heart and infectious laugh," longtime friend Todd Ulrich told The News-Herald in northeastern Ohio. "I've never laughed as much as I've laughed with him where I had tears streaming down my face. It was quite a special thing that he had a gift for that."
Evarts, a 41-year-old Cleveland resident, was a salesman for a pharmaceutical company. He also spent nearly two decades in the U.S. Army Reserve, where he was an executive officer with the 256th Combat Support Hospital in Twinsburg.
During his second overseas deployment, Evarts died Jan. 17 in Tikrit, Iraq. The Defense Department says his death was not combat-related.
He was a graduate of St. Lawrence University, where he majored in science and completed the ROTC program while competing on the school's football and wrestling teams.
Evarts leaves behind his wife, Monique, and two sons, 7-year-old Zachary and 4-year-old Luke.