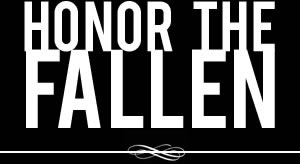 Honoring those who fought and died in Operation Enduring Freedom, Operation Iraqi Freedom and Operation New Dawn
Search Our Database
Army Maj. Paul R. Syverson III
Died June 16, 2004 Serving During Operation Iraqi Freedom
---
32, of Lake Zurich, Ill.; assigned to the 5th Special Forces Group, Fort Campbell, Ky.; killed June 16 during a mortar attack when mortar rounds hit his camp in Balad, Iraq.
---
Illinois Army officer killed in Iraq
Associated Press
LAKE ZURICH, Ill. — A decorated Army major from northern Illinois who was scheduled to return shortly from Iraq has been killed, his family said.
Army Maj. Paul Syverson III, 32, was killed in action Wednesday, said his mother, Joy Syverson.
"Everything is so hard," she said Wednesday, hours after hearing the news from an Army major who visited the family's house in Lake Zurich. "I'm going to have an emptiness in my heart for the rest of my life."
Paul Syverson grew up in Arlington Heights and graduated from John Hersey High School in 1989. He graduated from the Virginia Military Institute in 1993 and was assigned to the 5th Special Forces Group, based at Fort Campbell, Ky., Joy Syverson said.
"His whole life, from the time he was a child, he was interested in our country," she said. "He followed his heart. That's where he always wanted to be — he always wanted to serve the country."
Officials at the Department of Defense declined to comment Thursday. A telephone message left at the public affairs office at Fort Campbell was not immediately returned.
Paul Syverson had been promoted to the rank of major on April 29, Joy Syverson said. He was awarded the Purple Heart and Bronze Star for helping put down a November 2001 prison revolt in Afghanistan, she said.
Paul Syverson was scheduled to return home in two weeks, Joy Syverson said.
"He was supposed to be home," she said. "We were going to see him on the 4th of July."
He is survived by his parents, a wife, Jackie, a son, Paul, 7, and a daughter, Amy Elizabeth, 2 months.
Charles Venegoni, an English teacher at John Hersey High School, remembered Paul Syverson as "a good-natured kid" who worked hard for his grades.
"He was a quiet kid who was always smiling," Venegoni said.
Paul Syverson also played on the high school football team that won the state championship in 1987.
A memorial service has been scheduled for Tuesday in Kentucky.
---
Family, comrades mourn death of Special Forces soldier
FORT CAMPBELL, Ky. — When CIA agent Johnny "Mike" Spann was killed in an Afghanistan prison uprising, Maj. Paul R. Syverson III was one of the Special Forces commandos sent in to retrieve his body and curtail the intense fighting.
It was Syverson's death that family members and comrades mourned Tuesday during a memorial service. The decorated officer was killed two weeks into his third tour of duty in Iraq — a tour he volunteered to do despite having a newborn daughter.
Syverson, 32, of Lake Zurich, Ill., was killed June 16 while standing outside the PX at a U.S. base north of Baghdad where he stopped to buy equipment for fellow soldiers from the 5th Special Forces Group, based at Fort Campbell, Ky. Insurgents killed him and another soldier in what was described as either a mortar or rocket attack at Camp Anaconda, in Balad, Iraq.
"It is a great loss to our organization that someone the quality of Maj. Syverson is gone," said Lt. Col. Christopher Haas, outside the memorial chapel following the service. "We will take care of his family."
He is survived by his wife, Jackie, his son, Paul, 7, and daughter Amy, 2 months.
During the ceremony, Maj. Scott Brower recalled Syverson being among the "legendary" 5th Group soldiers who responded during the November 2001 prison uprising at the fortress of Qala-i-Janghi in Mazer-e-Sharif, Afghanistan. Spann was the first American killed in Afghanistan after the Sept. 11 terrorist attacks. John Walker Lindh, the American serving a 20-year sentence for helping the Taliban, was first discovered in the prison.
"They did regain control of that fortress, receive Mike Spann's body to be brought home to his family, as well as capture Johnny Walker Lindh in one of the fiercest battles in our past," Brower said.
Syverson, however, was one of five soldiers injured in the uprising by a misguided U.S. bomb. He had severe back injuries and earned a Purple Heart for his wounds. He also received a Bronze Star for his actions in Afghanistan.
Despite ongoing pain, he did not complain. He was known for his leadership skills and was well-liked.
When he was a company commander, "his soldiers would stop what they were doing just to speak with him or be near him if only for a few moments," Haas said.
Syverson was scheduled to return home from Iraq a week after his death to attend school at Fort Leavenworth, Kan. He volunteered to go to Iraq a third time to set up for other soldiers to soon follow.
"He chose to volunteer one more time to help out this organization and not ask another soldier to go in his place," Haas said. "That really sums up what a fantastic, outstanding soldier and officer he was."
Mourners at the memorial service dabbed their eyes with tissue as the song "Amazing Grace" was played on bagpipes. During a customary roll call, Maj. Syverson's name was called out three times to silence.
Syverson is the 62nd soldier from Fort Campbell to die in the Iraq war. Three others were from the 5th Group. The rest were from the 101st Airborne Division.
Two additional Bronze Stars and another Purple Heart are to be issued to Syverson posthumously.
"Paul Syverson was a patriot who loved his family and his country," Brower said. "Paul Syverson was our friend. Paul Syverson was an American hero," Brower said.
— Associated Press