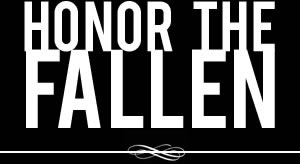 Honoring those who fought and died in Operation Enduring Freedom, Operation Iraqi Freedom and Operation New Dawn
Search Our Database
Army Maj. Ronald W. Culver Jr.
Died May 24, 2010 Serving During Operation Iraqi Freedom
---
44, of Shreveport, La.; assigned to the 2nd Squadron, 108th Cavalry Regiment, Louisiana National Guard, Shreveport, La.; died May 24 in Numaniyah, Iraq, when insurgents attacked his vehicle with an improvised explosive device.
---
Major in La. guard killed in Iraq bombing
By John Andrew Prime
Shreveport (La.) Times
SHREVEPORT, La. — The executive officer with the Shreveport-based 2nd Squadron, 108th Cavalry Regiment, has been killed in Iraq, the Army National Guard says.
Maj. Ronald Wayne Culver Jr., 44, of El Dorado, Ark., was killed May 24 when his vehicle was struck by a roadside bomb, said Lt. Col. David Peterson, a liaison between the National Guard and the Culver family.
The attack occurred near Numaniyah in southern Iraq, a release from the Louisiana Army National Guard revealed.
Culver is known to Shreveporters through his work with the local unit during its prior deployment as the 1/156th Armor Battalion in Iraq in 2004-05, through boss days at Camp Minden and through the unit's work in responses to hurricanes. His widow, Tracey Culver, is the kindergarten and day care director for the First United Methodist Church of El Dorado.
"Major Culver's positive influence and sense of duty will be felt in the squadron for years to come," said squadron commander Lt. Col. William Rachal. "He was loved and respected by all. I have known Wayne Culver for more than 10 years and will always remember his sense of humor, sound counsel and his constant concern for soldiers. We are deeply saddened by the loss of this fine officer and friend."
A graduate of LSU Shreveport, Culver received numerous military honors during his 22 years in the Guard, including the Bronze Star Medal, the Army Commendation Medal with three oak leaf clusters, the Army Achievement Medal with one oak leaf cluster, the National Defense Service Medal, Army Service Ribbon, the Armed Forces Reserve Medal with M Device, the Global War on Terrorism Service Medal, Iraq Campaign Medal, the Louisiana War Cross and the Louisiana Commendation Medal.
"The Army has the seven core values of loyalty, duty, respect, selfless service, honor, integrity and personal courage," said squadron Chaplain Capt. James Collins of Norman, Okla. "To me, Wayne exemplified those Army values. We learn them and we are supposed to live them. Not everyone does ... but he did. He was a friend to everyone, regardless of rank. It didn't matter if they were a cook or a general, he treated everyone the same. He was a good husband, a good father and a good soldier, but most importantly, he was a good man."
Culver was the son of Ronald W. Culver Sr. and Betty Culver, both of Shreveport. In addition to his widow, he leaves behind two children, Michelle Francis, 16, and Ronald Wayne III, 13. Before his latest deployment, he was employed by AmerCable.
He was second-in-command of the 2/108th that left Shreveport in January for a yearlong deployment to Iraq, after training in Mississippi. The unit is headquartered at Fort Humbug.
In a 2005 article in The Times, Culver, then a captain, shared a sentiment with The Times that rings true today.
"The general public may not know or understand how much of a sacrifice these soldiers have made for our freedoms back home," he said.
---
Arkansas soldier who was killed in Iraq is laid to rest
The Associated Press
EL DORADO, Ark. — Family members and friends say an Arkansas soldier who was killed in Iraq loved life and his work and used his belief in God to serve others.
Hundreds filled the El Dorado Municipal Auditorium on June 1 for the funeral of Maj. Ronald Wayne Culver Jr., who was killed May 24 when an improvised explosive device struck the convoy he was escorting in Numaniyah, Iraq.
Culver was the executive officer of the Shreveport-based 2nd Squadron 108th Calvary Regiment, 256th Infantry Brigade Combat Team of the Louisiana Army National Guard.
National Guard Chaplain Rob Baker said Culver loved his wife, Tracey, and their two children and made sure they knew about his relationship to Jesus Christ.
Culver was buried at Hillcrest Cemetery in Haughton, La.
---
Lifelong friend recalls childhood hijinks
The Associated Press
Ronald Culver — better known by his middle name, Wayne — enrolled in Tae Kwon Do with his two children so they would learn about respect and discipline. All three had hoped to get their black belts.
Culver was deployed overseas before he got there. But he told Michelle, now 15, and Wayne Jr., now 13, to stick with it and earn their black belts.
They kept their promise, but their dad didn't make it home to earn his.
Culver, 44, of Shreveport, La., was killed May 24 in Numaniyah, Iraq, when the vehicle in which he was riding was hit by a roadside bomb. The Army National Guard soldier was based in Shreveport. He graduated from Louisiana State University in Shreveport in 1989.
Sgt. Maj. Steve Stuckey, who said he had known Culver almost all his life, recalled their time in Boy Scouts and hijinks together.
"We got quite a few watermelons from the patch around the corner," Stuckey said of their childhood.
Culver's family wrote in an obituary that the soldier was dedicated to his family, often taking his wife, Tracey, and the kids to concerts and NASCAR races. He also attended all of Wayne Jr.'s football games and took his daughter to father-daughter dances when she was younger.