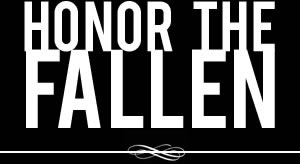 Honoring those who fought and died in Operation Enduring Freedom, Operation Iraqi Freedom and Operation New Dawn
Search Our Database
Army Maj. Stuart A. Wolfer
Died April 6, 2008 Serving During Operation Iraqi Freedom
---
36, of Coral Springs, Fla.; assigned to the 11th Battalion, 104th Division, Boise, Idaho; died April 6 in Baghdad of wounds sustained when insurgents attacked his unit with indirect fire. Also killed was Col. Stephen K. Scott.
---
Florida soldier among 2 who died in Iraq
The Associated Press
MIAMI — An Army reservist was fatally wounded in Baghdad on Sunday during an insurgent attack.
Maj. Stuart A. Wolfer, a 36-year-old father of three, was assigned to the 11th Battalion, 104th Division when his unit came under mortar attack. Another soldier, Col. Stephen K. Scott, who was assigned to the 356th Quartermaster Battalion in Laurel, Miss. also died in the attack.
Wolfer first served in Kuwait in 2004. He began a second tour of duty in December 2007.
He most recently resided in Emmett, Idaho, and worked for Thomson West Legal. The Department of Defense said he was from Coral Springs, Fla.
Wolfer attended Washington University in Missouri. He was commissioned as a second lieutenant in the Army in 1993.
Lee Anne Wolfer, his wife of six years, released a statement Tuesday calling him a "loving and amazing father," to his three daughters.
A telephone message left at a listing for Wolfer's father was not immediately returned.
---
Army Maj. Stuart A. Wolfer remembered
The Associated Press
Stuart A. Wolfer called his children beautiful because he said they looked like their mother.
"When he'd drop his girls off at school, he'd say, 'I love you, Beautifuls!' He was truly, truly a special, unique, dynamic person," said his wife, Lee Ann.
Wolfer, 36, a native of Florida who had relocated to Emmett, Idaho, was killed April 6 in Baghdad by indirect fire. He was assigned to Boise, Idaho.
"Stuart was one of the most dynamic men I've ever met, and anyone he knew would say the same about him. He was straightforward, ethical, and he stuck to the law. He was special, and he was loved," said his wife.
He graduated from Washington University in St. Louis, Mo., in 1993 and was deeply connected to his Jewish faith, his family said.
He went to Israel twice, was involved in the B'nai B'rith Youth Organization in high school and was a pen pal to a Boca Raton Hebrew school.
While in Iraq, he volunteered with a newly formed Boy Scouts organization, saying if the country is to develop leaders, it needs to start with youth.
He also is survived by three children, Lillian, 5, Melissa, 3, and Isadora, 1.