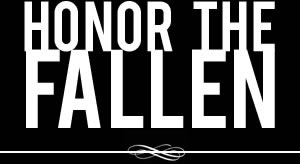 Honoring those who fought and died in Operation Enduring Freedom, Operation Iraqi Freedom and Operation New Dawn
Search Our Database
Army Master Sgt. Davy N. Weaver
Died May 18, 2008 Serving During Operation Enduring Freedom
---
39, of Barnesville, Ga.; assigned to the 48th Infantry Brigade Combat Team, Georgia Army National Guard, Macon Ga.; died May 18 in Qalat, Afghanistan, of wounds sustained when his vehicle encountered an improvised explosive device.
---
Master sergeant remembered at funeral
The Associated Press
BARNESVILLE, Ga. — A soldier killed by a roadside explosive in Afghanistan was remembered by a lieutenant colonel as "an asset to the United States Army" during funeral services Saturday.
"I have known good soldiers over the years, yet none any better," Lt. Col. Karl Slaughenhaupt said of Master Sgt. Davy Nathaniel Weaver during his eulogy.
Weaver, 39, died May 18 after his Humvee was hit by an improvised explosive device in Afghanistan. The 1987 graduate of Lamar County High School in Barnesville had previously done tours in Bosnia and Iraq.
He lived in Hinesville, a town about 200 miles southeast of Atlanta, with his wife, Kathy Tooney Weaver, and a 2-year-old daughter. Two sons from a previous marriage live in Auburn, Ala.
Slaughenhaupt said Weaver spent an extra three months in Afghanistan because he knew there were personnel shortages there. The extra time proved fatal.
"There can be no doubt in anybody's mind that he gave his life, not just for his country," Slaughenhaupt said. "It was something more than that. It was a love for his fellow soldiers. It was the guys on his left and right."
Weaver was a member of the Georgia National Guard's 48th Brigade.
Speakers were set up outside Lilla Memorial Baptist Church for the overflow crowd. About 50 members of Weaver's National Guard unit left training exercises at Fort Benning to attend the funeral. The unit expects to be deployed to Afghanistan next year.
---
Army Master Sgt. Davy N. Weaver remembered
The Associated Press
Two weeks before he died, Davy N. Weaver's Humvee was hit and destroyed by an IED similar to the one that killed him. He and two other soldiers sustained minor injuries then.
"They all got out with scratches and bruises," said Weaver's mother, Patsy Rabuck.
Weaver, 39, of Barnesville, Ga., was killed May 18 in Qalat, Afghanistan, by a roadside bomb. He was assigned to Macon.
Weaver, a saxophone player, loved the outdoors.
"Growing up, he was a Cub, Boy and Eagle Scout," said his wife, Susan. "Then he just fell in love with the military."
His mother said being a soldier was her son's passion. "He just said that he wanted to serve his country and help any way that he could," she said. "If it meant giving up his life, he would do it."
Weaver also is survived by a daughter, Ella, 2 and two sons from a previous marriage, Bradley Ashton Weaver and Malachi Jon Weaver.
Weaver spent two weeks in Alabama in January when his eldest son underwent a complicated ear surgery to correct deafness and underdeveloped motor skills.
"Call it a miracle in the making, but that child is walking and smiling now," Rabuck said.