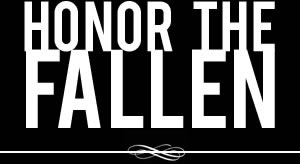 Honoring those who fought and died in Operation Enduring Freedom, Operation Iraqi Freedom and Operation New Dawn
Search Our Database
Army Master Sgt. James W. Ponder III
Died June 28, 2005 Serving During Operation Enduring Freedom
---
36, of Franklin, Tenn.; assigned to Headquarters and Headquarters Company, 160th Special Operations Aviation Regiment (Airborne), Fort Campbell, Ky.; killed June 28 when an MH-47 Chinook helicopter crashed while ferrying personnel to a battle against militants in eastern Afghanistan.
---
Soldier killed in helicopter crash eulogized
By Ryan Lenz
Associated Press
FORT CAMPBELL, Ky. — About 500 special operations soldiers attended a memorial service for a fallen comrade who was among 16 killed in Afghanistan last week when a U.S. helicopter was shot down in the mountains during a rescue mission.
Master Sgt. James "Trey" Ponder III, 36, of Franklin, Tenn., was with seven other soldiers from the Army's 160th Special Operations Aviation Regiment and eight Navy SEALs when an MH-47 Chinook helicopter was hit with a rocket-propelled grenade. All were killed in the crash, which marked a resurgence of violence in Afghanistan.
The ceremony at the Cole Park Commons, a formal reception hall on post, drew mostly fellow soldiers dressed in a mix of camouflage greens and dress uniforms.
Ponder was remembered by members of his unit as a no-nonsense soldier and a Christian who was devoted to his country.
"Trey was a straight talker, just a plain hands-on kind of guy," said Master Sgt. Thomas Wagoner. "These are just some of the attributes I loved about Trey."
Eight rifles, each representing one of the fallen members of the 160th, were propped up at the front of the room, next to pictures of the soldiers. Each gun was adorned with helmets and night-vision goggles, with boots next to them.
"As soldiers, they will be replaced. That is the way of the Army," said Lt. Col. Greg Petrik. "But we lost more than eight soldiers that day. We lost sons, husbands, fathers and friends."
Lt. Gen. Phillip R. Kensinger, commanding general of U.S. Army's Special Operations Command in Fort Bragg, N.C., attended the ceremony but did not speak.
Ponder, a flight commander on short-term deployment at Hunter Army Airfield in Georgia, grew up in Franklin, Tenn. and graduated from Battle Ground Academy in 1987. He attended Auburn University briefly before enlisting in the Army, where he became a member of a special operations unit.
"None of their deaths were in vain," Franklin Mayor Tom Miller, who was Ponder's father-in-law, told The Associated Press during a telephone interview before the private service. "They were in this together."
Ponder is survived by his wife, Leslie, and two daughters. Miller described him as a loving husband and father, but also a "tough, dedicated and skilled warrior."
Known as the Night Stalkers, the 160th is an elite aviation unit deployed in nearly every conflict since Grenada in 1983 to transport Special Forces units around the world by night in specially modified helicopters. It specializes in flying over water and developed many flying techniques now standard to Army aviators.
The secretive unit was formed in 1981 following the botched rescue attempt of hostages in Iran. It was not until a decade later that the military acknowledged the unit existed.
Based at Fort Campbell, the regiment also has a battalion stationed at Hunter, where memorial services were planned Thursday for seven soldiers, including Sgt. 1st Class Marcus V. Muralles, 33, of Shelbyville, Ind., who also died in the helicopter crash.