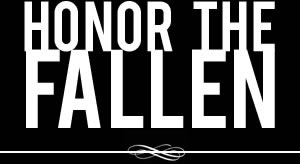 Honoring those who fought and died in Operation Enduring Freedom, Operation Iraqi Freedom and Operation New Dawn
Search Our Database
Army Master Sgt. Kevin N. Morehead
Died September 12, 2003 Serving During Operation Iraqi Freedom
---
33, of Little Rock, Ark.; assigned to 3rd Battalion, 5th Special Forces Group, Fort Campbell, Ky.; killed Sept. 12 in Ramadi, Iraq, when his unit executed a raid on enemy forces.
---
Arkansas Special Forces soldier dies in Iraq
Associated Press
BENTON, Ark. — A Special Forces soldier who grew up in Little Rock and rounded up terror suspects in Afghanistan — earning a handshake from President Bush — has died in Iraq, his family said Sept. 12.
Master Sgt. Kevin Morehead, 33, died late Thursday or early Friday morning, his father, Jim Morehead said. The soldier was stationed in Afghanistan following the Sept. 11, 2001, attacks and was considered to be on the front line in the war against terror.
His family was still waiting for more details after an early morning phone call from the soldier's widow, Theresa Morehead, who lives in Adams, Tenn. The couple had no children.
"My son used to come home and say that the president was a patriot," his father said, sitting on the front porch of the family's Benton home. "Now I can say my son is a patriot, too."
The soldier, stationed at Fort Campbell, Ky., was scheduled to return from Iraq in two weeks. He would have turned 34 Sunday.
"If he could have just held out two more weeks," his aunt, Ruth Hamilton, said through tears standing in the doorway of the home. "It's just so bad. He was just the most wonderful and talented. He's going to be missed by all of us so much."
The Moreheads cherish a picture taken in March 2002 of the soldier shaking hands with a shirt-sleeved President Bush at Fort Bragg, N.C. — and were passing out copies of the photo to visiting mourners Sept. 12.
Jim Morehead said his son was proud to tell the story of having lunch with Bush at Fort Bragg after giving the president a field demonstration.
The soldier told his father that the president got up from the table, "and he came back and stuck his head over the table and said, 'Get ready for some more because we're going to kick their ass,"' Jim Morehead said.
Morehead's unit already returned from the Middle East, but the soldier chose to remain behind to help with orientation for their replacements.
Kevin Morehead graduated from Little Rock Central High School and briefly attended the University of Arkansas in Fayetteville before joining the Army. He was called to Afghanistan in October 2001 and stayed until February 2002 before he was posted to Iraq this past January.
The family mourned at their Benton home Friday morning as friends and relatives brought plates of food that crowded the dining room table. The driveway is decorated with yellow ribbons, American flags and a sign reading, "Our son has your back."
The family considered Morehead to be on the front line in the war against terror, they said.
"We lived it everyday with him," his aunt said.
The soldier was even quoted in the book "The Hunt for Bin Laden" describing how the Afghanistan operations played out in the months after the Sept. 11th attacks.
Morehead also was among 10 Special Forces soldiers who last year placed a piece of World Trade Center debris in an Afghanistan battlefield. The photo appeared on newspaper front pages.
Morehead's sister, Kristen Wright, a doctor in Benton, said her brother supported President Bush and was upset by the terrorist attacks.
"He was ready to go and fight to defend the country and make sure that never happened again," she said.
His father said Morehead was active in his church and enjoyed hunting and fishing. Professionally, Morehead was a qualified Ranger and sniper and skilled medic. The soldier had traveled to parts of Africa, Pakistan and Yemen with the Special Forces, earned a Bronze Star for valor — and recovered from malaria.
"He loved the military, he loved what he was doing, he was well trained," Jim Morehead said.
---
Arkansas soldier remembered in patriotic service
JUDSONIA, Ark. — Army special forces Master Sgt. Kevin Morehead was remembered Sept. 21 as a man who loved his country and his family.
The Green Beret from Little Rock died in a firefight Sept. 12 in Iraq. On Sunday, the family held a private memorial service.
Morehead's uncle, Wardell Nixon of Judsonia, said his nephew was an avid duck and deer hunter and fisherman.
"He would help anybody at anytime," Nixon said. "He loved my wife's pumpkin pie. I don't know how to explain it. He's just one of a kind."
Morehead was a Green Berets who helped seek out terror suspects in Afghanistan after the Sept. 11th attacks. A photo on the back of the memorial program showed him shaking hands with President Bush in March 2002 at Fort Bragg, N.C.
"Today is not about me, my wife, his wife. It's an opportunity the state doesn't get very often, to honor a hero," Morehead's father, Jim Morehead, said after the ceremony.
Morehead was one of two U.S. soldiers killed in a firefight in a pre-dawn raid in the town of Ramadi during Operation Iraqi Freedom. He was 33.
The soldiers were remembered Thursday at a Fort Campbell, Ky., memorial service. Seven others from the 3rd Battalion, 5th Special Forces Group were wounded. Morehead had two weeks left in the country before he was to return home.
Few details have been released about their deaths. The 5th Special Forces Group discretely deploys soldiers around the world, conducting covert operations that often involve living and working with locals. Its motto is "To liberate the oppressed."
Jim Morehead said that the Army told him that his son was hit with a bullet in the seam of his bullet-proof vest, where it velcroed shut.
"It was just an unlucky circumstance," Morehead said, wearing an American flag tie and pin. "He was the first one in the door of that building and he wouldn't have had it any other way."
Following the private ceremony, Morehead was given a military burial at the Fredonia Cemetery, just north of Judsonia. There his fellow Green Berets acted as pallbearers as a bagpiper played "Amazing Grace."
The soldiers fired a 21-gun salute for Morehead and presented the folded flag atop his casket to his widow, Theresa Morehead of Adams, Tenn., not far from Fort Campbell. She collapsed in tears after receiving the flag. Nearly four dozen flower arrangements, many red, white and blue, decorated the gravesite. One read, "To Kevin, our beloved son and hero. We love you. Mom and Dad."
Kyle Woodson, 16, of Judsonia, Morehead's cousin, said he looked up to the soldier and that he wants to follow in his footsteps and join the Army.
"He was a good friend and a good soldier," Woodson said. "I'm going to join the Army like him to be a Green Beret. He'll never be forgotten."
— Caryn Rousseau, Associated Press