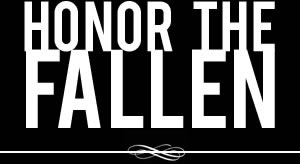 Honoring those who fought and died in Operation Enduring Freedom, Operation Iraqi Freedom and Operation New Dawn
Search Our Database
Army Master Sgt. Michael T. Hiester
Died March 26, 2005 Serving During Operation Enduring Freedom
---
33, of Bluffton, Ind.; assigned to the 76th Infantry Brigade (Separate), Indiana Army National Guard, Indianapolis, Ind.; killed March 26 when a mine detonated near his military vehicle in Kabul, Afghanistan. Also killed were Capt. Michael T. Fiscus, Spc. Brett M. Hershey and Pfc. Norman K. Snyder.
---
Friends remember soldier killed in Afghanistan
By Rick Callahan
Associated Press
A northeastern Indiana firefighter who was married with two young children was just weeks from ending a yearlong tour in Afghanistan when he and three other Indiana soldiers died in a land mine explosion near Kabul, friends said Sunday.
The Department of Defense was not expected to release the names of the four Indiana National Guard members killed Saturday when a land mine exploded under their military vehicle until late Sunday evening.
However, Bluffton Mayor Ted Ellis released a statement Sunday afternoon identifying the four men. The statement said the deceased were Master Sgt. Michael T. Hiester, 33, of Bluffton; Capt. Michael T. Fiscus, 37, of Warsaw in northern Indiana; Spc. Brett Hershey, 23, of Indianapolis; and Spc. Norman Snyder, 19, of Carlisle in southwestern Indiana near the Illinois border.
A total of 43 U.S. military personnel from Indiana have died after being sent to the Middle East for the war in Iraq and to oust the Taliban regime in Afghanistan.
Hiester had been in Afghanistan for about a year after being ordered to duty with the Guard's Indianapolis-based 76th Infantry Brigade last April, Ellis said.
He said many residents in the city of 10,000 about 75 miles north of Indianapolis — himself included — were shocked by Hiester's death.
"People are just heartbroken because in a community of this size, you're only one step away from being connected to somebody. It's like losing a family member," he said.
Ellis, who ordered flags in Bluffton lowered to half-staff, said Hiester was due back in Indiana sometime this spring, possibly in April.
Hiester's wife, Dawn, released a statement Sunday saying she and her family were saddened not only by her husband's death but the loss of his three fellow Guardsmen.
"Mike very much believed in the cause for which he gave his life," she said in the statement released by Bruce Holland, the chaplain for the Bluffton Police Department.
"Mike gave his all in everything he did and he will be sadly missed not only by family but by friends and the community of Bluffton."
Indiana National Guard spokeswoman Capt. Lisa Kopczynski said late Sunday that the Department of Defense has still not officially listed the names of the deceased soldiers.
Tom Paxson, an engineer with the Bluffton Fire Department, where Hiester worked part-time, said Hiester and his wife had two young daughters.
Paxson said Hiester had previously served a tour in Bosnia. During Hiester's 13 years with the 35-member fire department, he had become a certified diver and an instructor.
"He was just a super nice guy. We're really going to miss him," Paxson said. "Everything he did, he did right. I'm sure he hated to leave his wife and kids, but I know he was looking forward to retirement in about four or five years."
Ellis said he had known the Bluffton High School graduate and his other relatives, including his sister, for many years. He said he attended high school with Hiester's mother.
He described him as slim, with short, cropped hair and a military bearing.
"I've known the family forever and it was always 'yes, sir' and 'no, sir.' A very respectful and a nice guy," Ellis said.
"He was just the kind of guy that every parent wants their child to be like — outgoing and hardworking and always thinking about something that they could do out there for the community," he said.
Maj. Gen. R. Martin Umbarger, adjutant general of the Indiana National Guard, offered condolences to the soldiers' families in a statement released Saturday night.
"No words can adequately express the sorrow and loss that I and their fellow Guardsmen feel in their untimely deaths," his statement said.
About 1,200 Indiana Army National Guard soldiers have been serving in Afghanistan since July, working to train the Afghan army, with several companies from the Indianapolis-based 76th Infantry Brigade.
"Four brave and irreplaceable citizens have lost their lives for all of us in the noblest of causes. I ask the prayers of every Hoosier for their families as we grieve and await their return home," Gov. Mitch Daniels said in a statement.