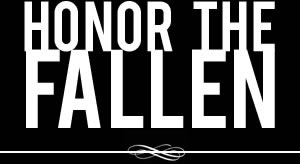 Honoring those who fought and died in Operation Enduring Freedom, Operation Iraqi Freedom and Operation New Dawn
Search Our Database
Army Pfc. Alexander R. Varela
Died May 19, 2007 Serving During Operation Iraqi Freedom
---
19, of Fernley, Nev.; assigned to the 1st Battalion, 5th Cavalry Regiment, 2nd Brigade Combat Team, 1st Cavalry Division, Fort Hood, Texas; died May 19 in Baghdad of wounds sustained when an improvised explosive device detonated near his vehicle. Also killed were Staff Sgt. Christopher Moore, Sgt. Jean P. Medlin, Spc. David W. Behrle, Spc. Joseph A. Gilmore and Pfc. Travis F. Haslip.
---
Family mourns death of Fernley soldier
The Associated Press
FERNLEY, Nev. — The father of a Fernley soldier killed in Iraq said his son was eager to come home.
An emotional Roger Varela said he last spoke with his son, Army Pfc. Alejandro Varela, on Thursday. Two days later, 19-year-old and five others from his unit were killed when a makeshift bomb exploded near their vehicle south of Baghdad.
"I'm not ready for this. I thought I was, but I'm not," a tearful Roger Varela said while talking with reporters Monday at Fernley City Hall.
"It's hard to lose a son. He was my baby."
The Pentagon on Tuesday confirmed Varela was killed on May 19. He and five others killed in the explosion were assigned to the 1st Battalion, 5th Cavalry Regiment, 2nd Brigade Combat Team, 1st Cavalry Division, based at Ford Hood, Texas.
Known to his friends as Alex, Varela went to basic training last May as part of a three-year enlistment.
His girlfriend, Alexandria Avant, a private in the Nevada Army National Guard, said Varela wanted to serve three years and then leave the military, but he had no regrets about enlisting.
"He wanted to come home," Avant said.
Varela lived in Fernley the past seven years. His mother and other family members live in the Sacramento, Calif., area.
Before joining the Army, Alejandro Varela helped his father out in construction work in the Fernley area.
"He wanted to come back home and go back to work for me," Roger Varela said.
"I'm not going to get any calls from him. I'm not going to be able to touch him anymore."
Friends say he loved exploring the Nevada desert on all-terrain vehicles, and shooting trap and skeet.
"He always liked those rides to Winnemucca Lake," about halfway between Fernley and Gerlach, said his buddy, James Palmer said.
Palmer said riding quads will be the best way to remember Varela.
"We'll get all of his friends together," Palmer said. "We'll gas up the quads, and we'll head out into the desert. That's what he'd want us to do."
Fernley Mayor Todd Cutler asked that flags in Fernley fly at half staff Tuesday in honor of the young soldier.
Gov. Jim Gibbons also ordered flags be flown at half-staff for the day at the Nevada State Capitol.
---
150 attend memorial service for Fernley soldier
The Associated Press
FERNLEY, Nev. — Another northern Nevadan has been remembered at a memorial service resulting from the war in Iraq.
Army Pfc. Alexander Varela of Fernley was memorialized on May 31 at the Northern Nevada Veterans Memorial Ceremony.
On May 30, it was Army Sgt. Anthony Schober who was remembered in Carson City.
When Varela died May 18, he was part of a unit looking for soldiers who might have escaped the May 12 ambush in which Schober was killed.
Varela was buried May 30 in Fair Oaks, Calif., where his mother and much of his family lives. Schober was buried May 24 in Santa Rosa, Calif., where he grew up, although he attended high school in Minden.
About 150 people attended Thursday's service in Fernley.
Empty riding boots sat atop Varela's four-wheeler, a reminder of the passion the 19-year-old enjoyed before his life was cut short in war.
"We have proof he loved us," Chaplain Bill Rohrer said. "The highest and greatest example of selflessness is the American soldier.
"He was not lost to terrorism. His young life was given to a friend," Rohrer said. "Alex did not lose his life, he gave his life."
Rohrer introduced Varela's girlfriend, Pfc. Alexandria Avant, 19, who is enlisted in the Nevada Army National Guard. She escorted Varela's father, Roger, into the ceremony.
Avant read a poem titled, "My Military Soldier" which detailed the sacrifices many American soldiers make for their country. She lifted her tear-filled eyes to the crowd several times while reading the poem but was able to finish.
Varela will not be interred at the Northern Nevada Veterans Memorial Cemetery, but a bench in his honor will be placed on the grounds.