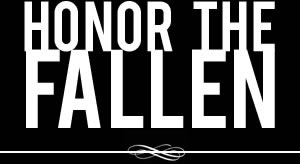 Honoring those who fought and died in Operation Enduring Freedom, Operation Iraqi Freedom and Operation New Dawn
Search Our Database
Army Pfc. Alvaro R. Regalado Sessarego
Died May 30, 2010 Serving During Operation Iraqi Freedom
---
37, of Virginia Beach, Va.; .assigned to the 1st Battalion, 36th Infantry Regiment, 1st Brigade Combat Team, 1st Armored Division, Fort Bliss, Texas; died May 30 at Brooke Army Medical Center, Fort Sam Houston, Texas, of injuries sustained April 18 in a noncombat-related incident at Dahuk, Iraq.
---
Was a sailor in Peru before immigrating to U.S.
The Associated Press
Alvaro Regalado Sessarego met his wife in 2006 while they were working at a house — he as a painter, she as a cleaner.
"He wanted to go out with me, and I said no at first," said Teresa Dayton-Regalado. "He kept asking, and I finally said yes. Four weeks later, we got married."
Her mother, Jackie Dayton, called the pair a perfect match and said Teresa had "found the love of her life."
Regalado, 37, of Virginia Beach, Va., had suffered severe burns in a mess hall fire in April in Dahuk, Iraq. He died of his injuries May 30 at Fort Sam Houston, Texas. He was assigned to Fort Bliss, Texas.
Regalado was four months into his tour. Just a month before he left, he took his oath of citizenship. He had served as a sailor in his native country, Peru, and wanted to be in the military again.
"He was happy to go" to Iraq, his wife said. "He wanted to give something back to his new country."
Jackie Dayton said her son-in-law had been very proud of becoming a citizen.
Regalado was to be buried in Peru. Other survivors include a 13-year-old daughter who lives in Peru and three stepsons.