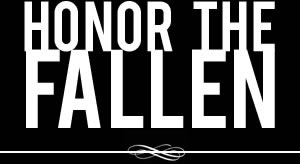 Honoring those who fought and died in Operation Enduring Freedom, Operation Iraqi Freedom and Operation New Dawn
Search Our Database
Army Pfc. Angelo A. Zawaydeh
Died March 15, 2006 Serving During Operation Iraqi Freedom
---
19, of San Bruno, Calif.; assigned to the 2nd Battalion, 502nd Infantry, 2nd Brigade, 101st Airborne Division (Air Assault), Fort Campbell, Ky.; killed March 15 when his traffic control point came under mortar attack during combat operations in Baghdad.
---
Six soldiers from 101st killed in Iraq
FORT CAMPBELL, Ky. — Six soldiers from the 101st Airborne Division have been killed in Iraq this week in a series of attacks across the country, Army officials said Friday.
Pfc. Angelo A. Zawaydeh, 20, of San Bruno, Calif., died in a mortar attack at a traffic control point in Baghdad on Tuesday, Fort Campbell officials said. Zawaydeh was a member of the 502nd Infantry, 2nd Brigade Combat team.
Staff Sgt. Marco A. Silva, 27, of Alva, Fla., and Sgt. Corey A. Dan, 22, of Norway, Maine, were killed Monday while on patrol near Ramadi, an insurgent stronghold about 70 miles west of Baghdad, the Army said. Both soldiers belonged to 506th Infantry, 4th Brigade Combat Team.
A fourth soldier was shot and killed Thursday while manning an observation post in Samarra following a large helicopter-borne operation north of Baghdad. Two more soldiers were killed in indirect fire outside Camp Speicher in Tikrit, Army officials said.
The most recent deaths bring the number of soldiers from Fort Campbell killed in the war in Iraq to 135. The most soldiers from the division killed in a single day was 17 in November 2003.
The names of three of the most recent soldiers killed will not be released until their families can be notified, said Cathy Gramling, a spokeswoman at Fort Campbell.
There were no immediate plans for a memorial service, but Gramling said the deaths are being observed by everyone.
"Every loss of a soldier affects us greatly, whether it's one at a time or multiple casualties," she said.
The deaths occurred over a vast swath of Iraq, ranging from Tikrit at the northern tip of the so-called Sunni Triangle through Baghdad, about 150 miles south.
The deaths come just as some 1,500 troops from the 101st Airborne and Iraq's 4th Division complete what the Army characterized as the largest air assault since the war began. The soldiers swept through a 100-square-mile area near Samarra in search of insurgents and weapons.
Lt. Col. Edward Loomis, 101st Airborne Division spokesman, said about 40 suspects were detained, 10 of whom were later released, and six weapons caches were found.
Lynda Knowlton, a teacher at Oxford Hills High School in Maine, remembered one of the soldiers killed, Dan, as being set on joining the military when he left school.
"He was gung-ho," Knowlton said. "He was thrilled to go to the military."
Dan's grandmother Sharon Bouchard said he died without ever seeing his son, who was born last December on the same day he departed for his second tour of duty in Iraq.
Silva, 27, who lived in Cumberland City, Tenn., will be buried in Naranja, Fla., next week.
In an e-mail Silva sent to his family last month, he told them he was fighting in Iraq so you "don't have to suffer with the war," family members said Friday.
"That was his job. He loved to do what he did," his sister Rachel Silva said.
Silva was born in Fort Polk, La., but spent most of his life in Florida. He graduated from Homestead Senior High School in 1999. He joined the Army in late 2001 and later moved to Cumberland City, Tenn., with his wife, Shannon, and two children, relatives said.
"He was funny. He always liked to play around. He loved his children. He loved animals," said Rachel Silva.
He returned to Tennessee last fall for a brief vacation and the family celebrated an early Christmas and Thanksgiving, his sister said.
"He was a good man. He was young and he loved his life," she said. "It's sad, but we supported his decision to go overseas."
— Associated Press
---
San Bruno soldier "gave his life for others", says mother
SAN BRUNO, Calif. — When Angelo Zawaydeh first told his parents he wanted to join the military, they refused.
Not only were they worried about the dangers of their teenage son going to war, but they also had concerns about Zawaydeh, whose father is Jordanian, participating in a Middle Eastern war. His own uncle is a member of the Jordanian parliament.
When Zawaydeh first brought up the idea to his parents when he was 16, the answer was simple, his mother, April Bradreau, recalled Friday. But two years later, he made his own decision.
"When he joined (the Army)," Bradreau said, "we asked, 'Why didn't you go to college?' And he said, 'I can't sit in the classroom any more. I need to get up and do something."'
He was assigned to the 101st Airborne Division based in Fort Campbell, Ky., and was sent to Iraq in September.
On Wednesday, Pfc. Zawaydeh, 19, was manning a machine gun atop a tank at a Baghdad traffic control point when he was killed by a bullet in the neck.
Kevin Campos said his best friend and others had vowed to enlist after the Sept. 11 terrorist attacks.
"We decided that America was worth fighting for," Campos said. "We thought if we're going to live in this country and raise our families here, we had to do something before we started our lives."
But Bradreau, who with her husband, Akram Zawaydeh, received the news of their son's death on the eve of their 21st wedding anniversary, said her son had grown disillusioned with the war over time.
"He believed what he was doing was the right thing," she said. "He didn't believe that what President Bush was doing was the right thing anymore. He thought we could let them (the Iraqis) fight their own battles from now on over there."
A graduate of Terra Nova High School in Pacifica, Zawaydeh was an avid skateboarder who loved his pet Siberian Husky, Shadow, and her three-month-old pup, Oso.
Bradreau remembered her son as a respectful young man who always was willing to lend a helping hand.
"He died like he lived," she said. "He gave his life for others."
— Associated Press