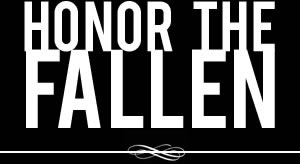 Honoring those who fought and died in Operation Enduring Freedom, Operation Iraqi Freedom and Operation New Dawn
Search Our Database
Army Pfc. Anthony J. White
Died March 25, 2007 Serving During Operation Iraqi Freedom
---
21, of Columbia, S.C.; assigned to the 5th Squadron, 73rd Cavalry Regiment, 3rd Brigade Combat Team, 82nd Airborne Division, Fort Bragg, N.C.; died March 25 in Baqubah, Iraq, when an improvised explosive device detonated near his vehicle during combat operations. Also killed were Sgt. Jason W. Swiger, Cpl. Jason Nunez and Pfc. Orlando E. Gonzalez.
---
S.C. soldier dies in suicide bomb attack
By Susanne M. Schafer
The Associated Press
COLUMBIA, S.C. — An Army tank mechanic from South Carolina was killed in a suicide bomb attack in Iraq, his father said March 27.
Pvt. Anthony White, 21, was one of four U.S. soldiers killed in the blast March 25, said his father, Harry White.
White is the third South Carolina soldier to die in the Middle East war effort within the past week. "He was killed on the spot," White said.
His son was a 2003 graduate of Richland Northeast High School and played on the varsity basketball team.
White, 50, said his son followed in his footsteps, training as a tank mechanic and joining the famed 82nd Airborne.
It took his son two years to get through basic and advanced training as a mechanic at nearby Fort Jackson and train as a parachutist, he said.
"I pinned his jumpmaster wings on him. Now, I'll put those wings on his coffin," White said.
White, who works as a civilian mechanic at Fort Jackson, said he retired as a command sergeant major after 29 years. "It was like father, like son," White said.
White said his son's body had arrived at Dover Air Force Base, Del., and was expected to be sent to South Carolina in a matter of days.
"I hope we can have the funeral sometime next week. I want to bury him. I want to start healing," White said.
Army Pfc. Joey T. Sams, 21, of Spartanburg was killed last week after he was pinned between two vehicles while serving in Kuwait, the Pentagon said. The death is under investigation.
Also killed last week was Army Sgt. Adrian J. Lewis, 30, of Mauldin, who died in Ramadi of combat wounds, the Pentagon said.
Sams and Lewis were members of the 3rd Infantry Division at Fort Stewart, Ga.