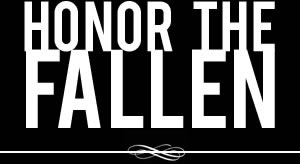 Honoring those who fought and died in Operation Enduring Freedom, Operation Iraqi Freedom and Operation New Dawn
Search Our Database
Army Pfc. Brandon Ramsey
Died August 8, 2003 Serving During Operation Iraqi Freedom
---
21, of Calumet City, Ill.; assigned to the 933rd Military Police Company, Army National Guard, Chicago; killed in a vehicle accident Aug. 8 in Tallil, Iraq. Ramsey was part of a convoy escort mission when the vehicle in which he was riding rolled over during the chase of a suspicious vehicle.
---
Soldier from Calumet City killed in Iraq
Associated Press
CALUMET CITY, Ill. — Army Pfc. Brandon Ramsey joined the Illinois National Guard for the education perks, not to fight a war.
But the 21-year-old, who died in Iraq on Friday, answered the call to duty without fear, his older brother said.
"As far as leaving, there was no way out of it," said Vaughn Ramsey. "(Brandon) was never one to back away from a challenge."
The Defense Department announced Wednesday that Ramsey was killed in Tallil, Iraq, when the vehicle he was in rolled over while chasing a suspicious vehicle.
"(Fighting) was something he didn't expect he would have to do," said Vaughn Ramsey.
Brandon Ramsey's large extended family gathered at his home in Calumet City on Wednesday, just like they often did for his calls from Iraq.
"He told us he was safe. He never gave us details," Vaughn Ramsey said. "He didn't want us to worry."
Ramsey joined the guard in July 2001 and was called up in May. He left behind a job at a Ford dealership, his brother said.
Ramsey graduated in 2000 from Thornton Fractional North High School in Calumet City where he played football and basketball, said assistant principal Mike Fies.
Fies described Ramsey as "a nice young man, a hard working student."
"This is a very tough loss," Fies said.
Ramsey was one of 4,000 Illinois National Guardsmen supporting multiple military operations that began after the Sept. 11, 2001 terrorist attacks.
"The Illinois guard is a close-knit organization, almost like a family, so anytime we lose one of our own, it has a very deep and profound impact," said Brig. Gen. Randal Thomas in a news release.
Ramsey is the second Illinois guard member to die in combat-related service since the terrorist attacks in New York and Washington, Thomas said.
Ramsey was part of a convoy escort mission, according to the Defense Department. He was assigned to Chicago's 933rd Military Police Company.
With 176 people, the 933rd MP unit is one of the largest deployments from Chicago.