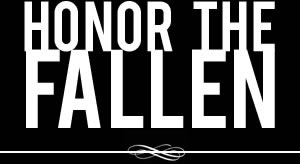 Honoring those who fought and died in Operation Enduring Freedom, Operation Iraqi Freedom and Operation New Dawn
Search Our Database
Army Pfc. Brian A. Botello
Died April 29, 2007 Serving During Operation Iraqi Freedom
---
19, of Alta, Iowa; assigned to the 3rd Squadron, 61st Cavalry Regiment, 2nd Brigade Combat Team, 2nd Infantry Division, Fort Carson, Colo.; died April 29 in Baghdad of wounds sustained when an improvised explosive device detonated near his unit during combat operations. Also killed were Army Staff Sgt. Jay E. Martin and Army Sgt. Alexander J. Funcheon.
---
Alta soldier killed in Iraq
The Associated Press
DES MOINES, Iowa — A soldier from northwest Iowa was killed when a bomb exploded near his unit in Iraq, the Department of Defense announced May 1.
Pfc. Brian A. Botello, 19, of Alta, was killed during combat operations April 29 in Baghdad, the Defense Department said.
He was one of three soldiers with the 3rd Squadron, 61st Cavalry Regiment, 2nd Brigade Combat Team, 2nd Infantry Division, of Fort Carson, Colo., who were killed in the explosion.
Staff Sgt. Jay E. Martin, 29, of Baltimore, and Sgt. Alexander J. Funcheon, 21, of Bel Aire, Kan., also died.
Botello joined the Army after he graduated high school in 2005. He was deployed to Iraq in November 2006.
His father, Tony Botello, who lives in Muskegon, Mich., said he was notified of his son's death about midnight April 29.
"I'm numb right now," he told The Muskegon Chronicle.
Tony Botello, a veteran of the Marine Corps, said his son "was my hero."
He said his son "did what he wanted to do for his country."
"He wanted to serve. ... He has my genes. I'm proud of him 1 million percent."
He said his son was a "happy-go-lucky" kid and "very likable."
"He was very much loved," Tony Botello said. "That's just the kind of kid he was."
Brian Botello's aunt told The Chronicle that she was watching television coverage of a homecoming ceremony for a Marine Reserve unit when she got the call that her nephew had died.
"It was hard to see all those happy families," said Gaynell Martinez, of Grand Haven, Mich. "There will be no happy homecoming for Brian."
Botello's grandmother, Frances Martinez, told the newspaper that the family was in shock after learning of Brian's death.
"This is such a loss," she said. "He was a special kid."
A telephone message left May 1 for Botello's mother, Karen Brophey, of Alta, was not immediately returned.
The Rev. Doug Corlew, senior pastor at Summit Evangelical Free Church in Alta, where Botello attended, said Botello will be "greatly missed."
"We are very proud of Brian for his brave service to our country and his sincere desire to make his life count in the protection of our freedoms," Corlew said in a statement released by the church. "He was deeply loved by our church family and he will be greatly missed by all how knew him."
Botello was born in Muskegon but lived most of the time with his mother in Iowa.
Funeral services are pending.
---
Fallen Iowa soldier remembered for lively personality
The Associated Press
ALTA, Iowa — People always knew when Brian Botello had entered the room — he would either sing, laugh or shout a greeting.
The Army private first class was remembered by his friends and family May 9 for his lively personality, his love for his family and service to his country.
The 19-year-old Alta man was killed last month in Iraq, but mourners who gathered at his funeral in this northwest Iowa town say his legacy lives on.
"He loved to sing and he loved to play the guitar," Doug Corlew, a pastor, told a crowd gathered inside the Summit Evangelical Free Church. "That was the life of Brian Botello."
The church's praise and worship team — a youth group that Botello once sang in — presented several musical pieces during the service that the soldier enjoyed performing.
His family was also presented with some special honors, including a gold star banner to be placed in a window to symbolize Botello's sacrifice. Family members also received the soldier's Medal of Valor, and they're awaiting several other of his military awards.
"He wanted to be a soldier and he was doing what he wanted to be doing," Corlew said. "He did not die in vain. We are so grateful for him. We are here to celebrate the life of a brave hero who loved his country and his family."
Botello was killed when a roadside bomb exploded April 29 in Baghdad. Two other soldiers from his unit also died in the explosion. He will be buried May 11 at the Fayetteville National Cemetery in Fayetteville, Ark.
Botello was a 2005 graduate of Alta High School and joined the Army soon after getting his diploma. He was deployed last November to Iraq with the 3rd Squadron, 61st Cavalry Regiment, 2nd Brigade Combat Team, 2nd Infantry Division, of Fort Carson, Colo.
Nick Nesbitt, who graduated in Botello's high school class, said a tree will be planted in a nearby park with a plaque to honor the soldier's deeds.
"He will live in all of our hearts forever," Nesbitt said.
Botello was the first of two 19-year-old Iowa soldiers to die in Baghdad in a four-day period. Army Pfc. Katie Soenksen was killed May 2 in an explosion. Her funeral is scheduled for May 10 in her hometown of Davenport.