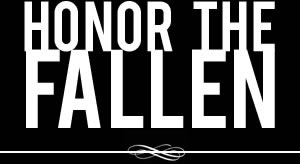 Honoring those who fought and died in Operation Enduring Freedom, Operation Iraqi Freedom and Operation New Dawn
Search Our Database
Army Pfc. Brian A. Browning
Died February 6, 2007 Serving During Operation Iraqi Freedom
---
20, of Astoria, Ore.; assigned to the 4th Battalion, 31st Infantry Regiment, 2nd Brigade Combat Team, 10th Mountain Division, Fort Drum, N.Y.; died Feb. 6 in Baghdad of wounds sustained from enemy small arms fire while conducting security operations.
---
Soldier from Astoria killed in Iraq
The Associated Press
ASTORIA, Ore. — A soldier from Astoria has been killed in Iraq, apparently when a guard tower he was in came under fire, his father said Feb. 7.
His father, Perry Browning, told The Daily Astorian newspaper that Brian Browning, 20, was killed Feb. 6 south of Baghdad but that few other details had been made available.
Brian Browning was serving his first tour in Iraq and was assigned to the Army's 10th Mountain Division at Fort Drum, N.Y.
He recently had been in Astoria on leave, his father said. He said Browning was born in Florida but lived most of his life in Astoria.
He enjoyed driving and "working on things," as well as playing computer games, his father told the newspaper.
He joined the Army about three years ago. "He wanted to do something for his country," Perry Browning said. "He wanted to support the guys who were already there, and he believed in the mission."
According to a list maintained by the Oregon governor's office, Browning was the 80th soldier from Oregon to die in the Iraq war.
---
Fallen Ore. soldier found purpose in military
The Associated Press
ASTORIA, Ore. — Army Pfc. Brian Browning found direction and purpose in military service, his parents say.
Perry and Paula Browning were informed of his death Feb. 6, but have received few details from the military, other than the fact that Browning, a member of the Army's 10th Mountain Division, was apparently on duty in a guard tower that came under enemy fire.
On a special flag pole that his father had installed in the front yard of the family's home in Olney, the American flag flew at half-staff, along with the flags of the Army and Navy, Perry Browning's former service.
"I put this up for all four of us, but now it's dedicated to Brian — it's Brian's flagpole," he said.
His son loved to tinker with computers and electronics, taking them apart and reassembling them, Perry Browning said. When he entered Astoria High School, though, Brian struggled with what his father called the "hierarchy" within the school.
He quit after two years and was at loose ends until he enrolled at the Tongue Point Job Corps Center. Browning had long considered joining the military, but when he found he wouldn't get in without a high school diploma, he buckled down and devoted himself to his studies.
He entered Tongue Point's masonry program and earned his GED in March 2005. Three months later he enlisted.
Browning's father, grandfather and uncle all served in the military, but the decision to sign up was his own, they said.
His uncle, Doug Carson of Portland, said he warned his nephew about the hard work that would be required, but became impressed with the dedication Browning showed in joining.
"At the time he was just drifting, but he caught a hold of his idea, his dream," Carson said.
The U.S. had already been in Iraq two years when Browning enlisted and he was fully aware he would likely be sent to the war-torn country when he signed up, his family said. But he believed in the mission and wanted to support his country and the troops already there.
He began his first tour of duty in Iraq in August, serving as the light-machine gunner for his infantry squad. When he came home on a two-week leave last month, Browning told his family he was considering making the Army a career.
---
Community remembers Oregon soldier
The Associated Press
WARRENTON, Ore. — Hundreds of people gathered to remember Spc. Brian A. Browning, 20. He was killed Feb. 6 south of Baghdad when a guard tower he was in came under fire.
Browning is from the Olney area near Astoria.
While some attended the memorial, others paid tribute as Browning's body was carried down U.S. 101. Local firefighters hung flags from ladder trucks, and Oregon State Police troopers led the solemn procession.
Brian Browning is said to have found purpose in the Army.
After being rejected because he didn't have a high school diploma, Browning finished his education at the Tongue Point Job Corps site, lost 40 pounds and enlisted in June 2005. He was stationed with the 10th Mountain Infantry Division at Fort Drum, N.Y., following boot camp at Fort Benning, Ga.
When he enlisted, Browning joined a military tradition in his family. One grandfather retired from the Navy, his father Perry Browning served in the Navy, and an uncle, Doug Carson of Tigard, retired from the Army. A cousin is serving in the Oregon National Guard and recently completed a tour in Iraq.
His parents, Perry and Paula Browning, sobbed quietly at the memorial.
"Brian stood up for what's out there and what's right," his father said before the funeral. "He went there knowing full well what he was facing."
---
Virtual memorial: Family, friends use fallen troops' MySpace pages for mourning
By Beth Zimmerman
Staff writer
When Marine 1st Lt. Jared Landaker logged into his MySpace.com page Feb. 4, the helicopter pilot had less than two weeks left in his Iraq tour.
Three days later, his friends in California were already planning for his Feb. 15 homecoming. One of them, a Coast Guard pilot named Marc, wrote on Landaker's profile, "Get you're a-- back here ... enjoy your last week in the sandbox."
Landaker, 25, was killed that same day. His CH-46 Sea Knight helicopter was shot down Feb. 7 during a casualty evacuation, according to Marine officials. All seven aboard — five Marines and two sailors — were killed.
By the time the Defense Department announced Landaker's death Feb. 12, word had already spread through MySpace, and the lieutenant's buddies had already posted 16 comments to "J-Rod" on his page.
"I just can't come to terms with this," wrote Shannon Meketarian, Landaker's friend since third grade. "When are you going to pop out around the corner and laugh at us for making such a fuss over you?"
Landaker's friends are part of a generation of people who communicate with their peers through social networking Web sites like MySpace. When they log on to MySpace, his picture is still there, his head slightly tilted, smiling back at them from their friends list. On his profile, Landaker is still a helicopter pilot "living the dream" in "beautiful Iraq," listening to Social Distortion and Metallica.
And his profile will stay that way.
MySpace officials said in a statement that the company does not delete profiles due to inactivity. It also "does not allow anyone to assume control of a deceased user's profile" in order to protect the member's privacy.
That means the "last login" date on the user's profile — along with everything posted there — will never change. A subtle detail for some, the unchanging date is a glaring reminder of finality for others.
Before Landaker's funeral in Big Bear, Calif., "I almost didn't believe it," Meketarian said. "I kept expecting him to log back on."
In the three weeks following Landaker's death, his friends posted 38 comments on his profile — messages to a friend who, even as they prepared for his funeral, they could still reach through their computer screens.
For them, the MySpace profile has become the virtual equivalent of the boots, rifle and helmet of a military memorial ceremony, their words the electronic form of a small memento left at a gravesite.
It's an electronic monument for a war that doesn't yet have a tangible one.
"Maybe they have MySpace in heaven and you can read this," Marc wrote. "You are and will always be in my memory every time I fly, take a sip of Captain Morgan ... ride a motorcycle ... salute the flag, mow on some Whataburger or Denny's at 2 a.m.," he wrote.
"The last few days have been really hard on all of us over here," wrote "Gary Indiana," a pilot with Landaker's unit, Marine Medium Helicopter Squadron 364 at Camp Pendleton, Calif.
"It hurts so bad to come in to work every day knowing that I won't see you. A part of all of us went down on [the helicopter] that day."
'Chillin' in Iraq'
A photograph on Marine Cpl. Jennifer Parcell's MySpace profile shows the 20-year-old landing support specialist wearing a white sweater, a grin stretched across her face. The Bel Air, Md., native shared random thoughts about her life in Okinawa, Japan, her words captured in a bright pink font. Scrawled across the top of her page next to her photo is the phrase "Going to be chillin' in Iraq for awhile."
The last day she logged in was Jan. 29.
Parcell was killed in Iraq's Anbar province a few weeks shy of her return to Okinawa. The noncommissioned officer, whose MySpace profile noted her love of the TV show "Desperate Housewives," joined a unit Feb. 1 responsible for searching Iraqi women at military checkpoints.
Six days later, Parcell was killed when an Iraqi woman she was searching detonated an explosive vest.
The day after Parcell's death, her friend Michelle Wolff said goodbye.
"Even though you can't read this, I just wanted to say that I love you and I miss you like crazy," wrote Wolff, 23. "You are my bestest! I always remember the good times we had, and all the stupid stuff we did together. You will always be in my heart and mind. R.I.P. Jen!!"
Like Landaker's profile, Parcell's page was quickly filled with messages — friends posted 35 comments in the three weeks after her death.
On Feb. 12, seven of the 118 people listed as friends on Parcell's page posted a black-and-white memorial shot of Parcell in cammies in place of their own "profile" photos.
"Jenny Japan — you will never be forgotten and will be forever missed," wrote "Jeff," one of those who replaced their own profile images with the photo of Parcell. "I will love you always, and I promise to make the most of my life in honor of you."
'Celebrate' a life
MySpace officials have found that a deceased user's profile "is a way for friends to celebrate the person's life, giving friends a positive outlet to connect with one another and find comfort during the grieving process," according to a company statement.
They're right on target, said Army Capt. Darrick Gutting, a chaplain and grief counselor at Walter Reed Army Medical Center in Washington, D.C.
Writing about a friend who has been killed — especially in a venue where other friends can see it — can be healthy, Gutting said. "It's another outlet for them to express their grief."
Gutting pointed out that the grief process isn't necessarily a chronological checklist, since everyone grieves differently. But many of the comments shared on MySpace by friends of a deceased service member are tangible examples of the different stages of grief, he said. Those stages can include the initial shock or denial, "bargaining," followed by acknowledgement and acceptance, Gutting said.
One last Valentine
The last time Army Pfc. Brian Browning updated his MySpace page, he converted all of the page's text and photographs to black and white, except for two: A serious-looking photo of himself — and an eye-catching background photo of actress Jessica Alba.
The 20-year-old soldier last logged in Jan. 25; he was killed Feb. 6 in Baghdad by small-arms fire, according to the Defense Department. His sense of humor and adventure, though, is reflected in his friends' MySpace comments since then.
"R.I.P. Buddy," his friend "Bubba" wrote the day Browning was killed. "Even though you fell through my ceiling, I still love you."
The following week, "Vanessa" wrote, "I will never forget our fishing trips and sneaking into the elk farm."
It was three days after his death, though, that Browning's MySpace friend, "Darcy," shared her biggest surprise since losing him.
"I know you're gone, but I just wanted to let you know that I got your Valentine's Day package at 7:20 p.m. tonight," Darcy wrote. "I love it. ... I have the biggest smile on my face right now even though I'm the saddest 21-year-old in the world."
A year later
Though she's seen pictures of his headstone, 23-year-old Lauren Hancock hasn't yet made the trip from Destin, Fla., to Arlington National Cemetery, Va., to visit the grave of her friend of 12 years, Marine Sgt. Adam Cann. A 23-year-old military police dog handler, Cann was killed Jan. 5, 2006, by a roadside bomb in Ramadi, Iraq. It's been more than a year since his death, and a handful of Cann's friends still post the occasional comment on his page.
"Being able to click on [Cann's profile] and write stuff has definitely helped" in dealing with his death, Hancock said, noting that she was initially nervous after Cann's death that MySpace would delete his account when he stopped logging in.
"After he passed away, I would click on it almost every single day, just to make sure they wouldn't delete it" due to inactivity, Hancock said.
She doesn't comment as often as she used to, but when she does, it's "a little way of me being able to visit and say what I have to say," Hancock said, likening it to visiting Cann's grave.
"Wow ... a whole year has gone by," Hancock wrote in January. "It seems like it was yesterday. We miss you so much and think about you constantly. Love you babe!"
As to whether Cann can read what she writes, Hancock said she will always believe that he can.
A family decision
Though a profile could be inactive for years without being deleted, MySpace officials said the company will delete a member's profile at the family's request.
Landaker's parents, Joe and Laura, check his MySpace page every day, according to Meketarian. She said they'll "definitely leave it up."
Meketarian, who helped Landaker's parents plan his funeral, said that other Marines and their families she knows in San Clemente, Calif., are doing the same.
"All the guys down there have MySpace," Meketarian said. "And their buddies that have been killed, their families have kept their pages up," she said.
For Meketarian, MySpace turned into a tool for bringing together Landaker's friends.
"I have hundreds of messages from the past two weeks," Meketarian said. She posted bulletins while planning Landaker's funeral to keep her friends in the loop. "Then they'd repost the bulletin for all their friends to see, and their friends' friends would repost them," she said.
About 800 people showed up Feb. 17 for Landaker's memorial — something she never could have made happen with phone calls and e-mails alone, Meketarian said. "It was unbelievable," she said. "But that's what MySpace has become."