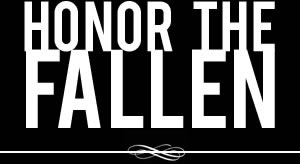 Honoring those who fought and died in Operation Enduring Freedom, Operation Iraqi Freedom and Operation New Dawn
Search Our Database
Army Pfc. Brian L. Gorham
Died December 31, 2007 Serving During Operation Enduring Freedom
---
21, of Woodburn, Ky.; assigned to the 1st Battalion, 503rd Infantry Regiment (Airborne), 173rd Airborne Brigade Combat Team, Camp Ederle, Vicenza, Italy; died Dec. 31 at Fort Sam Houston, Texas, of wounds sustained Dec. 12 in Afghanistan when his vehicle encountered an improvised explosive device.
---
Soldier dies weeks after roadside bombing in Afghanistan
The Associated Press
WOODBURN, Ky. — A soldier from south-central Kentucky who suffered severe burns when the Humvee he was riding in rolled over a bomb in Afghanistan has died, his father said Wednesday.
Army Spc. Brian Gorham, 23, of Woodburn suffered 2nd and 3rd degree burns on his face, legs, and arms in the Dec. 13 explosion. He died Monday, 18 days after the blast.
"My son was a fighter," his father, Toney Gorham said. "He fought the whole time."
Gorham served with the 173rd Airborne Brigade based in Vicenza, Italy, and had been in Afghanistan for six months. He was being treated in a hospital in San Antonio, Texas.
Gorham was remembered as a likable man who was always willing to help his neighbors.
"If you were around Brian for very long you would like him," Jack Wright, a Sunday school teacher at Woodburn Baptist Church, told the Bowling Green Daily News. "I'm proud to have known him."
Frances McKinney, who lived across the street from Gorham and his family, said Gorham was like a big brother to her daughter.
"When my dad was sick, Brian and his mother would come over and help him up and get around the house," McKinney said.
McKinney said when she first heard about Gorham being injured by the roadside bomb, "I thought that it can't be hitting this close to home, but it was."
When the McKinneys moved into a house across from the Gorhams 15 years ago, the future soldier and his family helped welcome them to the community.
McKinney's husband spent eight years in the Army, so when Gorham enlisted, he was able to talk to someone who had military experience.
"I remember him coming over and saying he was really excited about doing something meaningful," McKinney said.
Debbie Brown, a secretary at Woodburn Baptist Church, said Gorham would often arrive at Wednesday church services wearing his Army ROTC uniform.
"I remember that he looked very distinguished and I'm sure he was proud to wear that uniform," Brown said.
Gov. Steve Beshear directed that flags at all state office buildings be lowered to half-staff in Gorham's honor.
---
Ky. soldier fatally wounded in Afghanistan is laid to rest
The Associated Press
FRANKLIN, Ky. — A 21-year-old south-central Kentucky soldier was laid to rest Jan. 8 after a crowd of people gathered to hear about his character.
Pfc. Brian L. Gorham of Woodburn died Dec. 31 at Fort Sam Houston, Texas, of wounds suffered when the Humvee he was riding in rolled over a bomb in Afghanistan.
People who knew Gorham spoke at his funeral, saying he was an honest and dedicated man. WBKO-TV in Bowling Green reported that more than 100 people attended the service.
Lerissa Hall, a close friend of Gorham's, said the community has been supportive of the people he left behind.
"I'm overwhelmed that so many people ... have shown their support ... that didn't even know him," she said. "I know Brian's looking down from heaven now ... and he's crying ... and thinking ... wow ... they're doing this for me. It just makes me feel so good to see everybody come together at a time like this."
Gorham, who was assigned to the 173rd Airborne Brigade Combat Team based in Italy, was buried at Hillsdale Cemetery in Franklin.
On Jan. 5, fellow soldiers transported his flag-draped casket through Woodburn into Franklin ahead of the visitation.
Gorham's father, Toney Gorham, was surprised by the turnout at visitation over the weekend, during which hundreds signed a guestbook.
"It's hard to believe that so many people, a lot of them I don't know, walk up to you and shake your hand or pat you on the back and say, 'We're proud that your son fought for us and sacrificed for us,'" Toney Gorham told the Daily News of Bowling Green.
Brian Gorham's uncle, Charles Rigsby, said he had not talked with Brian once he shipped out to Afghanistan, but remembered his nephew being proud to be in the military. Gorham could have been promoted to Ranger because he was such a fast learner, Rigsby said.
"He was moving up in the ranks in the [Reserve Officers' Training Corps] and I was told he was one of the fastest learners," said Rigsby, who lives near Richardsville. "He took pride in what he was doing."